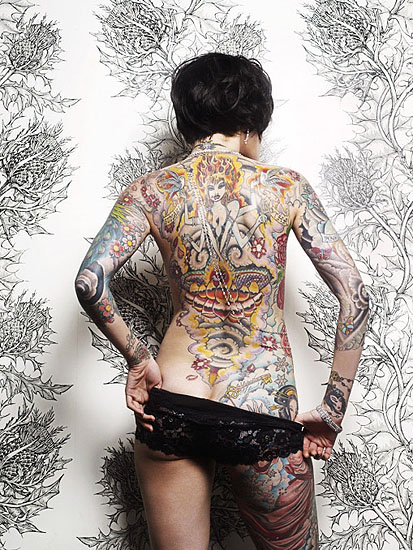 Expositions du 12/9/2009 au 25/9/2009 Terminé
Guy Hepner Contemporary Knightsbridge London Royaume-Uni Warwick Saint - Biography

Warwick Saint was born in South Africa in 1972. With a Creative dad and a Model mom, it was not surprising Warwick Saint was to become a photographer. "The moment I arrived in the world I knew that I could have done a better job with that harsh hospital lighting", Warwick jokes. After graduating with BA in Art and Philosophy, Warwick Saint left South Africa for London.

In London Warwick Saint worked as an apprentice for 5 years before launching his own career. Warwick Saint's talent was quickly recognized by Dutch magazine who published Warwick's first editorial in 1999, titled Dazed & Confused, Arena and Numero were quick to follow. Warwick Saint was soon invited to exhibit at the Festival d'Hyer in France. Warwick Saint's early successes soon transpired into campaigns for Puma, Nike, Costume National and Diesel. This brought Warwick to New York where he still lives today.

Warwick Saint's portraiture is in constant demand by famous celebrities including, Drew Barrymore, Cate Blanchett and Sharon Stone. Warwick Saint shoots for magazines such as Rolling Stone, Interview, Flaunt, Citizen K, Blackbook, London Sunday Times, Arena and S magazine. Warwick Saint has been published in numerous books including, Making Faces by Kevin Aucoin, Dolce And Gabbanna Music, Beauty by Iman and Fashion images de Mode.

Warwick Saint currently lives in Brooklyn and works between London, Paris, New York and Los Angeles.