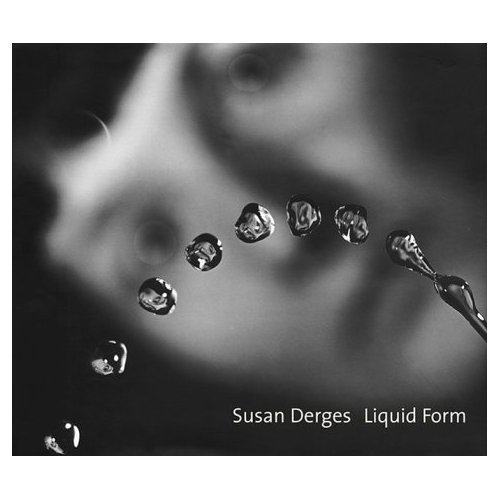 From Library Journal
Derges, a British photographer who has exhibited widely in the United States and Europe, produces beautiful images that blur the line between art and science and raise the old question about whether a pure recording of a natural phenomenon can be considered a creative act. These images, produced with special equipment and setups, use sine waves, strobe lights, and moving water to create what seem to be an inexhaustible supply of images, no two alike and each rich in patterns and texture. Ice patterns exposed onto printing paper make a photogram; a beehive's mysterious geometry is captured through a 45-minute exposure that renders the bees invisible. Images are used as taken or shaped by photomontage to make unexplainable forms. Readers will be grateful for the technical notes that explain the means and enrich the viewing experience. In a meditation on science and art, intuition and consciousness, art historian Kemp blends a wide variety of fascinations (Harold Edgerton, Leonardo da Vinci, Japanese woodblock prints, fractals, etc.) with water and hydraulics. Recommended for both art and scientific photography collections.
-Kathleen Collins, Bank of America Archives, San Francisco. CA
Copyright 2000 Reed Business Information, Inc.

Book Description
Essay by Martin Kemp.

Susan Derges' work is an inquiry into the rhythms and cycles of nature, and the relationships between inner and outer, mental and physical, subjective and objective experience. Exploring both the elemental and metaphorical properties of water, mercury, shadow, ice, tree branches, and tadpoles, her photograms visualize the unseen orders of science, the music of matter, and the interplays of process and organic form. Using sound wave vibrations to align powder into different geometric shapes, her Chladni Figures (1985) evoke the speeding paths of atomic particles. In Hermetica (1989) she places mercury at the vertex of a speaker cone, producing photograms resonant of shell patterns. Perhaps the most dramatic series presented is The Observer and the Observed (1991), in which sine waves shape a small jet of water into an arc, and then, illuminated by a strobe light, each drop of water becomes a small mirror reflecting a human face. In addition to these and other works produced between 1985 and 1999, this remarkably beautiful and original book also includes an essay by Martin Kemp, technical notes describing how each series was made, and a selected bio and bibliography of the artist.

"Susan Derges has built on the classic traditions of art and photography while having quite literally invented a whole new means of taking pictures." James Danziger

About the author
Susan Derges was born in 1955, and lives and works in Devon, U.K. She studied painting at Chelsea School of Art, London, painting and computer graphics at The Slade School of Fine Art, and audio-visual media at Tsukuba University, Japan. Since 1978, her work has been exhibited in many solo and group exhibitions in Tokyo, Berlin, London, San Francisco, and New York. She lectures at The University of Plymouth in Exeter.