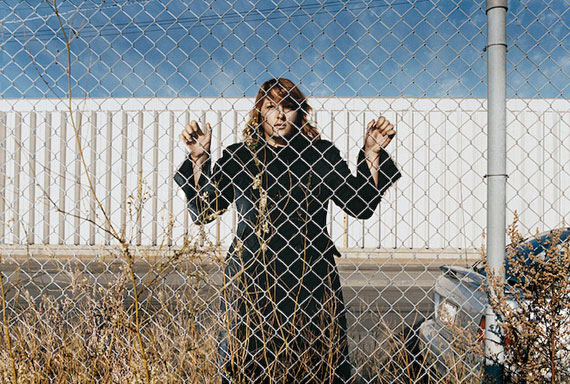 Expositions du 19/6/2009 au 18/7/2009 Terminé
Galerie Bugdahn und Kaimer Düsseldorfer Straße 6 40545 Düsseldorf Allemagne GABRIEL JONES
"SOMEWHERE ON TIME II"

Gabriel Jones (*1973) is a native of Montréal, Canada, and lives and works in New York City. "Somewhere On Time II" is the second solo exhibition with works of the artist at Galerie Bugdahn und Kaimer.

At the interface of portrait, landscape, architectural and societal photography, Gabriel Jones develops his colour photographs (edition of 6) by consciously combining specific environments in outdoor urban or landscape spaces with various sitters. He adds to the natural light conditions using the artificial light of studio lamps. This procedure explains the absence of shadows and lies behind the homogenous wealth of detail in his works; coupled with the later measure of digital colour editing ('desaturation' of the original colours) and an as if faded base note of colour that runs through the entire series, predominantly in grey, green and brown, it gives rise to melancholy images of hyper-realistic ('supernatural') and unfamiliar air - as unsettling as they are fascinating.

Against the modulated backgrounds of walls, the facades of buildings, plants and landscape, the young individuals portrayed seem like actors in a film still or the figures of a painting.
Jones has an eye for the subtle, barely perceptible gestures, glances and stances that become visible through his male and female protagonists.
Recording them, he plays with the difference between the precise moment of a spontaneous 'gesture' and the extended duration of the frozen 'pose'. His achievement is to reveal to the viewer aspects of the human psyche concealed for their laying bare our vulnerability and proportionately evasive of neat words.