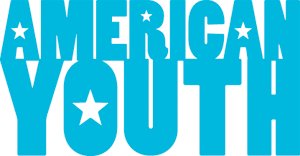 What the future of America will be? Will the youth play the role everybody is expecting them to? Also known as the "Millennials", young Americans are changing the rules of work, relationships, and the future. The book "American Youth" examines the newest generation of 18 to 24-year- olds in detail, observing young couples and Mormon missionaries, debutante balls and drunken tailgate stupors, war widows and B-boys, street kids and lobstermen. How are they different, and how are they exactly the same as the generations that came before? On these pages are Christian rock fans, lesbian gangstas and Obama volunteers. There are would-be pop stars waiting for a shot on American Idol, organic farmers living the hippie dream and tattooed Cobra gang members brooding in the Window Rock jail, Navajo Reservation. Another series of photographs asks young New Yorkers to think big: If you had the chance, what question would you ask God?
The book was edited with the help of Bill Black (Reader's Digest), Karen Frank (Conde Nast Portfolio), Jeanne Graves (BestLife), Armin Harris (Fortune), Katherine Harris (The Daily Beast), Jane Hwang (ABCNews.com), Michelle Jackson (freelance art buyer, owner of SnapIndigo), Nadja Masri (GEO), Brenda Milis (Men's Health), Bruce Perez (Redbook), Dora Somosi (GQ) and Allyson Torrisi (Popular Mechanics).
With an introduction by Steve Appleford and the pictures by the photographers of Redux Pictures: Marc Asnin, Ben Baker, Nina Berman, David Butow, Peter Frank Edwards, Danny Wilcox Frazier, Eros Hoagland, John Keatley, Andy Kropa, Erika Larsen, Gina LeVay, Joshua Lutz, Preston Mack, Kevin J. Miyazaki, Darcy Padilla, Mark Peterson, Michael Rubenstein, Greg Ruffing, Q. Sakamaki, Erin Siegal, Angie Smith, Ben Stechschulte, Brad Swonetz, Nathaniel Welch, David Yellen
Redux is an editorial and commercial agency based in New York City representing photographers around the world. The agency photographers have been awarded every top prize in photography, have received numerous grants and fellowships and have been exhibited extensively.
19 x 25 cm
240 pages
200 pictures color and b/w
hardback
€ 35,00