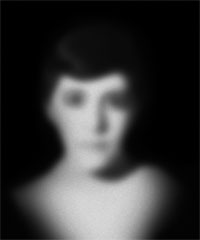 Enrique Lista
Expositions du 30/5/2009 au 21/6/2009 Terminé
Noorderlicht Photogallery Akerkhof 12 9711 JB Groningen Pays-Bas
Opening Case #1: Friday, May 29, at 5:00 p.m. in the Noorderlicht Photogallery (basement), by Gerben Bakker, curator of the exhibition

The exhibitions Lost and Found and No ID together form the first initiative of the Noorderlicht Photolab, created in the slipstream of the regular programming. The dynamic trial presentations in Photolab offer all the space needed for the development and realisation of fresh new ideas in the field of photography. These can focus on photography as a medium, as a form of presentation, as a narrative force, or as a form of social critique. Lost and Found and No ID represent two different approaches to the theme of photography and personal identity. The photograph of the human face is central to both presentations.

Case # 1 - Lost and Found
In the first edition, Lost and Found, Photolab investigates identity and memory in personal photography, and the way in which we connect our histories with images which themselves are also transitory.
If our personal photos represent memories, they are almost as frail as our memories themselves. This vulnerability can be manifested by doing damage to the physical bearer of the photo, which in the course of time fades or discolors, or even gets lost – an empty space in the album is the silent witness to an obliterating moment. But they are also vulnerable because of what they represent: if the link between personal memory and the photo is lost, there remains only a void. A family photo means almost nothing to an outsider. It is just one of countless millions.

Visitors of the exhibition can take their own ID photo with a Polaroid ID camera. The photos will be used in the exhibition.