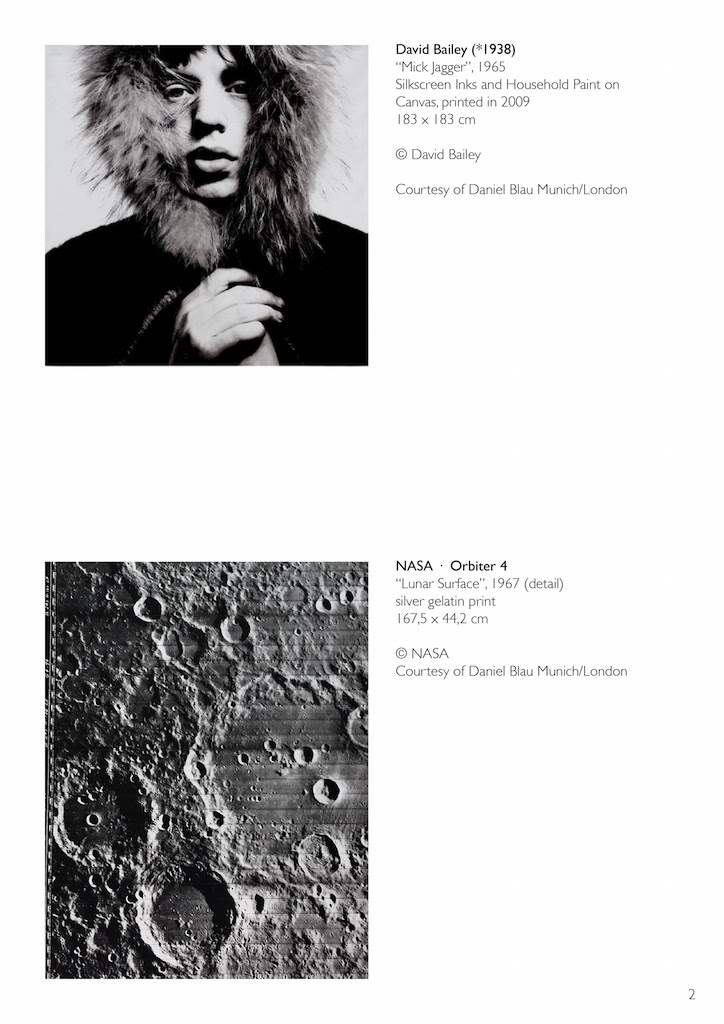 © David Bailey © NASA
Ventes du 18/6/2015 au 21/6/2015 Terminé
Daniel Blau Munich Odeonsplatz 12 D-80539 Munich Allemagne
Daniel Blau LTD. 51 hoxton square N1 6PB London Royaume-Uni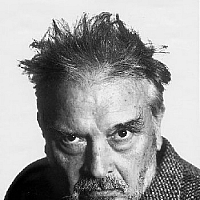 "I prefer black and white, it eliminates the distraction of colour. Birds use colour as a warning signal; a green berry is ignored, while a red one is eaten. If one looks at a colour image, the first reaction is to the colour, in black and white you see the message instantly. So, black-and-white cuts to the chase."
– David Bailey, April 2015
We are honoured to be placed within the newly created section of galleries focussing on twentieth century art before 1970 (ground level, hall 2).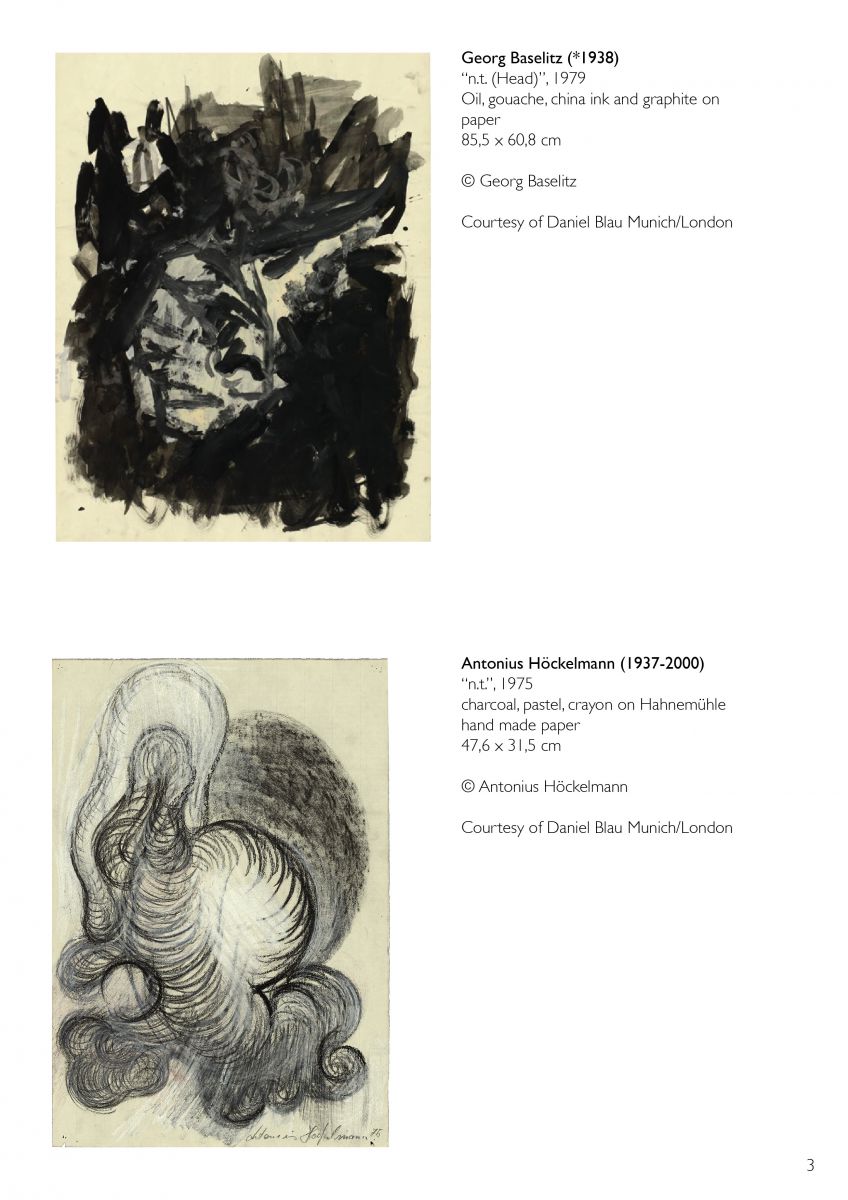 This year's exhibition, 'Black-and-White', shows wonderful works on paper by artists such as Baselitz, Kiefer, Kirkeby, Lüpertz and Penck, beside large-format NASA photographs taken of the lunar surface in 1967.
The 1960s and 70s were predominantly mediated via black-and-white imagery. Newspapers, television pictures and publications were characterised by monochrome imagery; even Mickey Mouse pocket books only contained colour reproductions on every third and fourth page.
The influx of the American Pop Art movement brought colour into many contemporary art productions. However, despite the seductive and saturated new world of colour, a number of emerging artists refrained from producing "Ersatzkunst" and kept up the traditional "restraint" of drawing in black, albeit with frequent highlights in white or even colour. Certain photographers also continued to use the graphic powers of black-and-white.
Indeed, it is with great pleasure that we present David Bailey's stunning unique silk-screen print on canvas of Mick Jagger (with fur) taken in 1965, an iconic picture which brilliantly bridges the world of photography with painting. The continued and increasing importance of such works is granted by the simple fact that they move, startle and compel us to engage with the act of looking itself more than ever. As in Bailey's words, 'black-and-white cuts to the chase'; so their uninterrupted force continues.
Art Basel Private View 16/17 June (By Invitation Only)
The Fair is open from June 18 – 21
Opening Hours: 11 – 7 pm