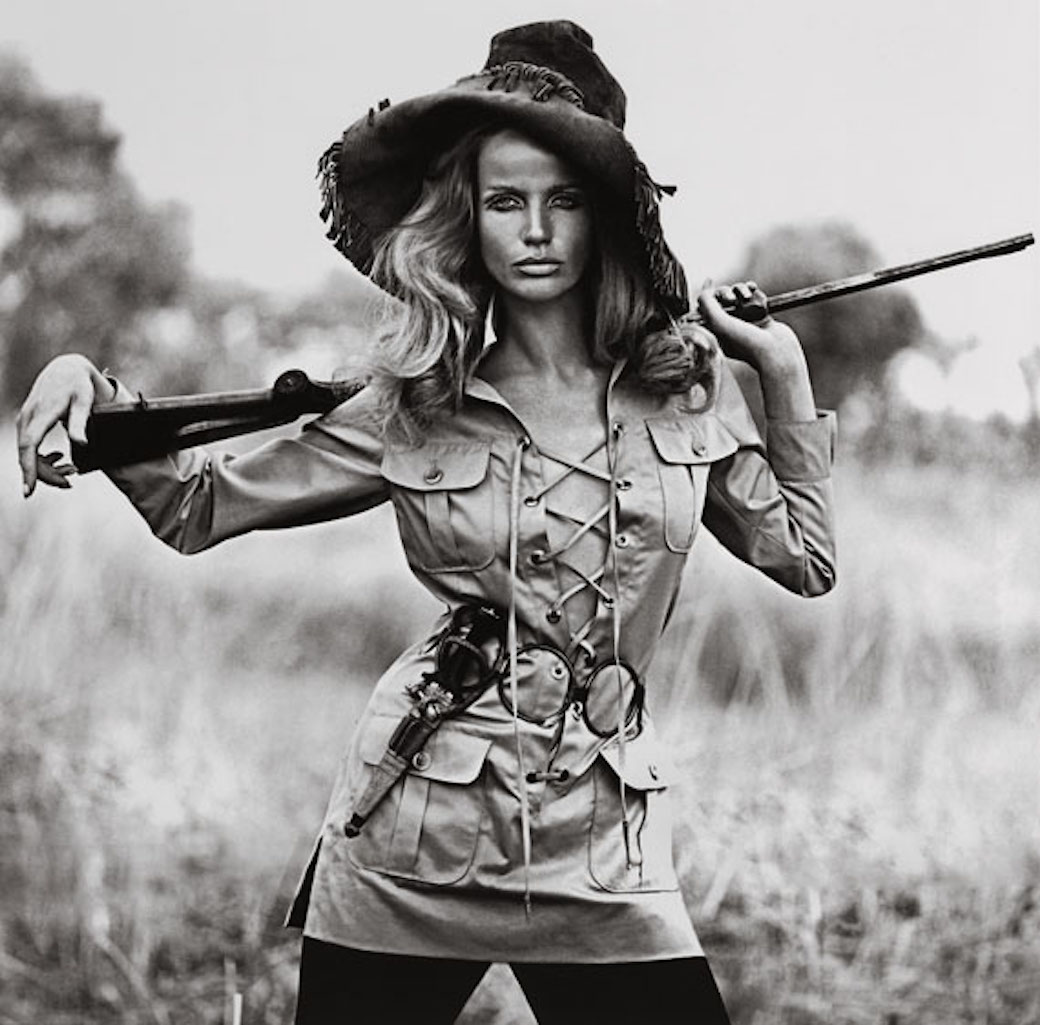 Lot 2 Franco Rubartelli (b. 1937) Veruschka in Yves Saint Laurent Safari, 1968 gelatin silver print
Ventes du 22/5/2015 au 22/5/2015 Terminé
Christie's London King Street 8 King Street, St. James's SW1Y 6QT London France
Christie's announces the single owner sale Photographs, Selected by James Danziger, which will be offered in London on 22 May, to coincide with the week of Photo London. The 103 works in this auction were collected over a thirty-year period by American gallerist and collector James Danziger, who was the youngest ever picture editor of The Sunday Times Magazine when he took the role in 1978. With estimates ranging from £1,000 – £30,000, the variety of material in this sale provides a great opportunity for new and discerning collectors to either build or add to existing collections.
The selection made by James Danziger charts a broad range of photography's potential – here are images that illustrate advances in science, the fight for social and political freedom and, of course, the celebration of beauty. In his own words: 'These slender, chemically-fixed pieces of paper carry an unexpected depth'. The works presented in this sale also reflect his sure eye for a good photograph. A common thread within the works, through a diversity of subject matter, is their compelling immediacy as images. They command attention and engage the viewer in their narrative. A high proportion focus on people. Either in moments of rest, love, celebration or conflict, the works explore, in various ways, aspects of the human condition.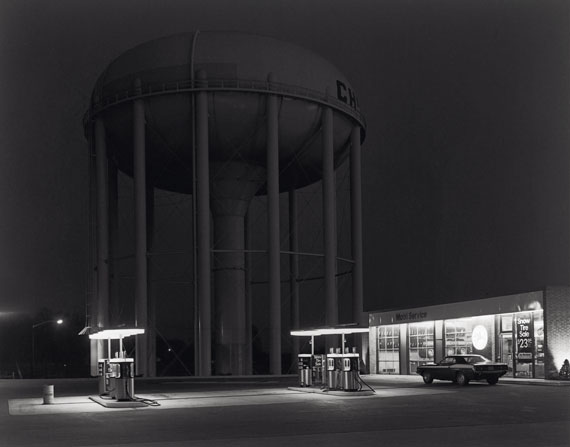 Lot 19, George Tice (b. 1938)
Petit's Mobil Gas Station, Cherry Hill, New Jersey, 1974
gelatin silver print, printed later, flush-mounted on board, mounted on board
55.9 x 71cm. (22 x 28in.), £6,000 – 8,000
Many themes weave through the selection and there are certainly key areas of interest, though the images nimbly defy simple categorisation. A majority of works in the sale are by American photographers, many of which reference American culture. The auction features Studies of New York by Edward Steichen and Berenice Abbott and the very first images of man walking on the moon.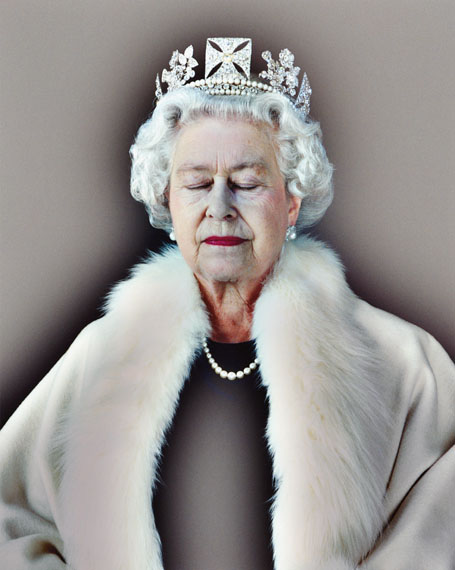 Lot 103, Chris Levine (b. 1960)
Lightness of Being, 2008, archival pigment print
81.4 x 65.7cm. (31 x 25 7/8in.)
This work is Artist's Proof 1 of 2 from the sold-out edition of 3.
£10,000 – 15,000
Images of the most photographed woman in the world, Kate Moss, will be offered in the auction, including two photographs of a very young Kate, from 1988 by Gene Lemuel. Photographs of glamour, beauty and seduction are not confined only to specialist professionals such as Steven Meisel and Franco Rubartelli as seen in Veruska in Yves Saint Laurent Safari, 1968 (estimate: £10,000 -15,000), these themes are key to striking pictures in the sale by Harry Callahan, Henri Cartier-Bresson and Edward Weston.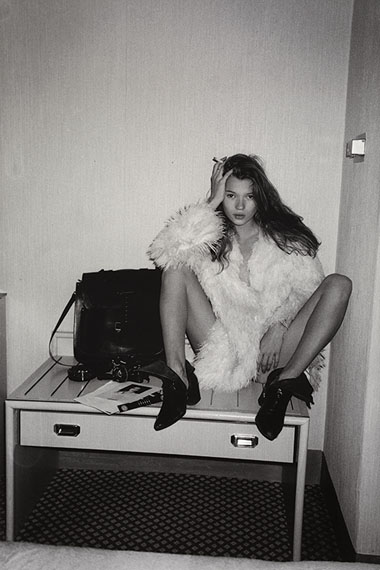 Lot 6, Gene Lemuel (b. 1959)
Kate Moss, 1988, gelatin silver print, printed 2011
27.6 x 35.5cm. (107/8 x 14in.)
£3,000 – 5,000