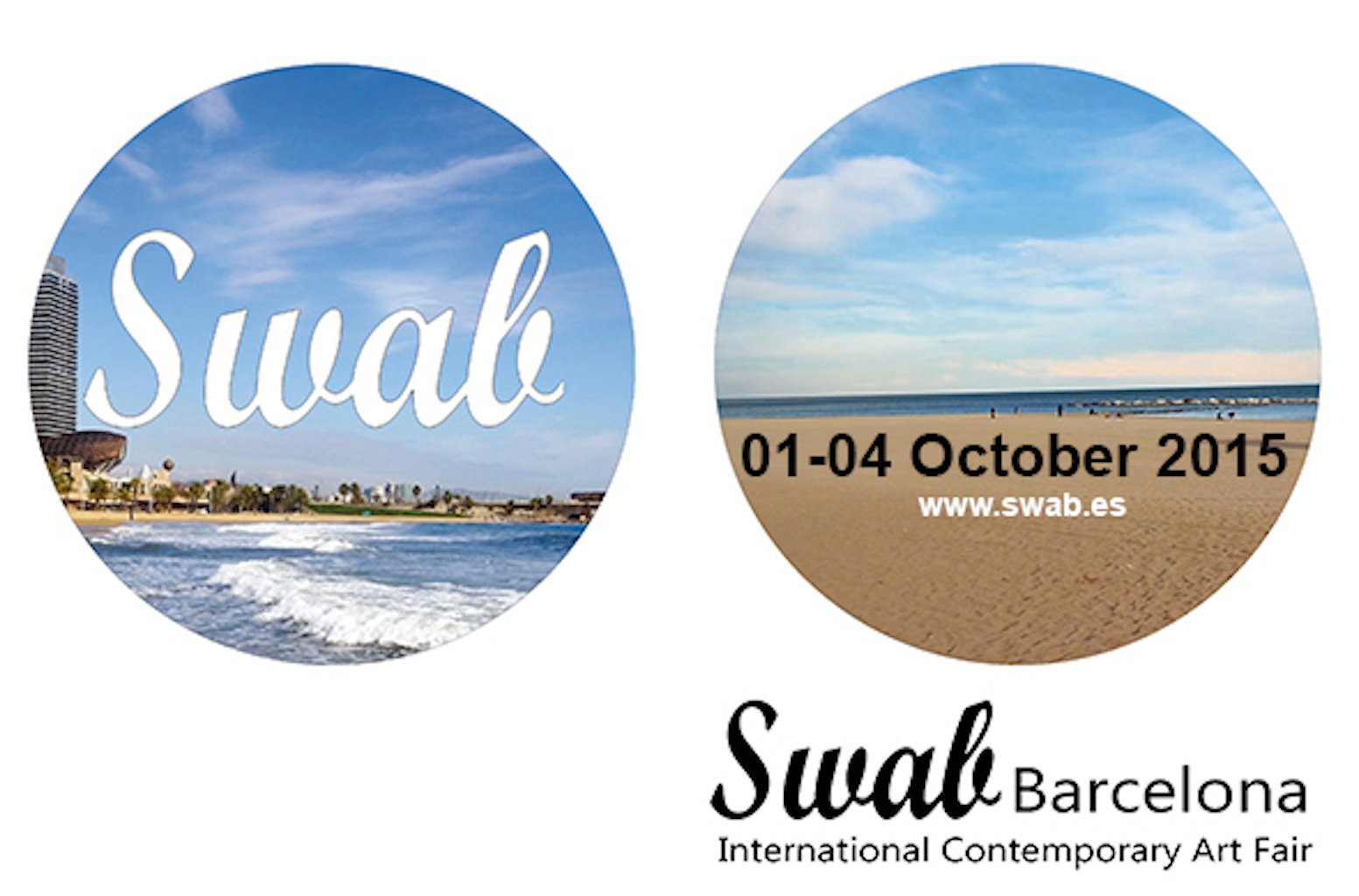 Festivals du 1/10/2015 au 4/10/2015 Terminé

Swab Barcelone Italian Pavilion Barcelona Espagne


Swab is the only Contemporary Art Fair founded by an art collector this offers a unique vision for the visitors and the final buyer's point of view. Our proposal is to break with the elitist and hermetic idea that often surrounds the contemporary art scene, making it more accessible to the general public.
Swab Barcelona presents its eighth edition that will bring together 70 galleries from all over the world, focusing on emergent artists born after 1975. The online application for galleries willing to participate is open until May 8, 2015. For information on the galleries programme and to download the information pack and applications please click http://swab.es/aplicacio-2015?lang=en".
A new program where two ex-alumni of the Curatorial Program of de Appel Arts Centre will select and create a dialogue between eight artists with their respective works from the different galleries programs of Swab Barcelona 2015. Around this dialogue a debate will be created under the program Swab Thinks on hand with the Independent Studies Program (PEI) of MACBA, and a catalogue with texts edited by Lorenzo Benedetti, Director of De Appel Arts Centre and Bartomeu Marí, Director of MACBA.
Swab awards
:
Best Gallery Award by Banco Sabadell Foundation
: Consisting on the election of the Best Gallery at Swab Barcelona, and the acquisition by Banc Sabadell Foundation of an artwork from the winning gallery for its collection.
MANGO Young Artist Award
: Through a specialized jury, MANGO will award and purchase an artwork of the best artist in Swab Barcelona.
DKV Seguros Spanish Artist Award
: Acquisition by DKV Seguros of a work of a Spanish artist participating in Swab Barcelona 2015 for its collection of contemporary art.
Best Catalan Artist Award by Fundació Lluis Coromina
: with the support of bonart cultural one artwork of a Catalan artist participating in Swab Barcelona will be acquire.
Photography Award
: Acquisition of one photo work from all the photography pieces presented at Swab by the galleries participating. The photo will be selected by a specialized jury in photography and will be ceded to the MACBA Foundation.
Idea Art by Marset
: It arises by the desire of Marset to initiate an emerging contemporary art collection with the acquisition of a work of conceptual art in Swab Barcelona.
Collection Diezy7 Drawing Award
: Created in 2008, consisting on the acquisition of a drawing artwork for the Collection Diezy7.