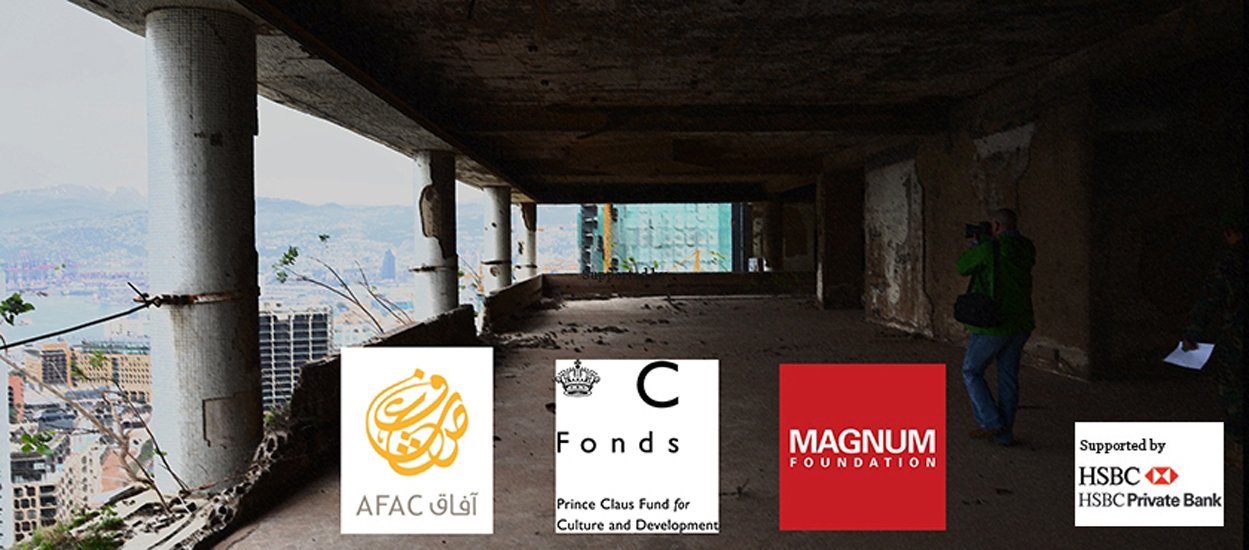 Concours du 1/2/2015 au 14/5/2015 Terminé


AFAC's Arab Documentary Photography Program (ADPP) is a special program that provides up to 12 annual production grants of 5,000 USD each. Grantees are expected to work on their projects in their country of residence over a period of 8 months. The grant may be used to begin a new project or to complete work on an existing project.
In addition, ADPP grantees will benefit from mentorship provided by top caliber program mentors and will be required to attend two specialized workshops to help them develop and produce their projects and consider avenues for distribution. Grantees travel and accommodation expenses during the workshop are not inclusive in the production grant but will be covered separately by the program. The production grant does not include printing and distribution costs.
The partnering organizations – AFAC, PCF and MF- will also explore ways to help the new bodies of work reach wider audiences and engage them in a compelling and impactful way.
Eligible Candidates
- This grant is open to Arab applicants living and working in the Arab region, irrespective of age, years of experience, ethnicity, gender or religion
- Professional and emerging photographers are eligible to apply. Photographers who have not specialized in documentary photography will be considered as long as the proposed work is documentary in nature.
- Technical familiarity with photography is required. Journalists or activists who have not had experience with photography are not eligible to apply.
- Grantees must be comfortable using English for all communication and in person discussions. The workshops and communication will be conducted in English. Translation can be provided during the workshops
- Grantees must be independent, i.e. not currently working under any "work for hire" agreements, and should have full copyright ownership of the work they produce.
- Grantees will be expected to work on their project consistently over the course of the eight-month grant term and are expected to communicate with their mentors on a monthly basis via Skype or other available means. A commitment of the equivalent of 30 days for this project is required.
- Grantees will be required to attend the first workshop. The partner organizations will evaluate the progress of each project and will reserve the right to withhold invitations to the second workshop if a grantee has not met expectations for objectives they've outlined in their implementation plan.
Copyrights
The grantees retain the copyright to their work, but grant AFAC and PCF a non-exclusive, royalty-free, irrevocable, perpetual, and worldwide license to the images created under the grant for Web and exhibition use as well as audio-visual and multi-media, in order to help attain the objectives of the PCF and AFAC as part of its communication, PR and fundraising efforts. The PCF and AFAC are allowed to make derivative works from the copyright materials in any and all forms. The termination of the ADPP grant will not affect or end the license granted.
How to Apply
- Applications are accepted only through the online application available on the AFAC website. Applications submitted via post or electronic mail will not be accepted.
- The application must be submitted in English.
- To be considered, applicants must submit all required information and supporting materials.
- To apply, please login with you username and password. Once you login you will be directed to the applications page. In case you don't have an existing account, please create one here.
Selection Process
- A jury will select projects at its sole discretion, based on the ADPP's mission and the materials submitted by applicants.
- The jury's deliberations will be confidential and will not be subject to further inquiries by applicants.
- Selected photographers will receive notice by May 14th, 2015.
Mentorship Process
- An implementation plan - including the project story and characters, risks and possible challenges, tentative timeline for the different phases of the project - should be prepared before the first workshop, and will be agreed on with the photographer. This implementation plan will be discussed and approved by the mentors during the first workshop.
- Grantees will have regularly scheduled skype meeting with their mentors throughout the grant period to discuss their projects. Mentors will evaluate progress according to the benchmarks grantees set in their implementation plans.
Supporting Material
All applications must include:
- A supporting material zip file uploaded in the specified field of the online application; and
- 10 to 20 images uploaded in a Dropbox folder as specified below.
Images can be from:
- The initial stages of the proposed project; and /or
- Images from any single body of work that demonstrates your ability as a photographer and a visual storyteller. If you choose this option, please fill in the "Previous Projects" paragraph in the online form.
- Images should be JPGs, 72 dpi, and longest edge 1,000 pixels
- Files should be named, "LastName01.jpg, LastName02.jpg, LastName03.jpg" etc.
- Captions should be included in the metadata of each image file. Please also include a numbered caption sheet in the supporting material zip file.
- If you would like to submit additional media as supplement to the still photographs, please include the corresponding links in the supporting material zip file.
Payments Schedule
The production grant will be processed in two payments of 50%. The first payment will be made upon approval of the implementation plan provided by the grantee. The second payment will be made at the beginning of the second workshop and after the mentors approves the progress made by the grantee allowing him/her to participate into the second workshop.
Program Schedule
- May 10th, 2015, close open call for proposals
- June, 2015, review and assessment of proposals
- July 1st, 2015, jurors' meeting in Beirut
- July 7th, 2015, announcement on website and social media
- August 13th-16th, 2015, First ADPP Workshop…
- Febtuaty 13th-16th, 2015, Second ADPP Workshop
- April 2016, Close of the second cycle
Conditions de participation

http://www.arabculturefund.org/users/index.php