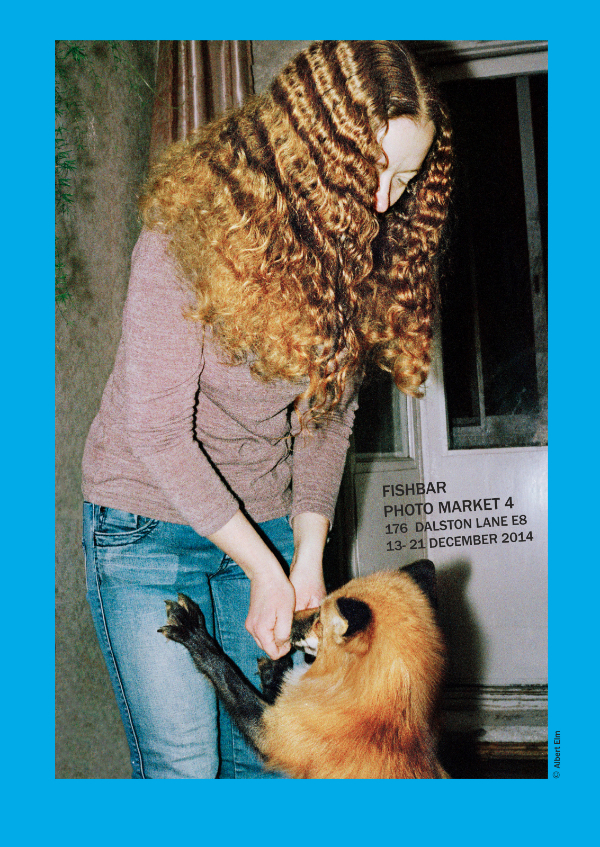 © 2014 Fishbar,
Ventes du 13/12/2014 au 21/12/2014 Terminé
Fishbar Gallery 176 Dalston Lane E8 1nG London France
This year with
Bieke Depoorter/George Georgiou/ Clara Vannucci/ Jason Larkin/ Mark Power/ Tereza Zelenkova/
Albert Elm/ Eric Gottesman & Sudden Flowers/ Maja Daniels- Gill Mueller/ Peter Van Agtmael/ Philipp Ebeling/
Fabrica Books/ Colors Magazine/ British Journal of Photography/ Dewi Lewis/ Cafe Royal Books/ Trolley Books/
Self Publish Be Happy at http://www.fishbar.ph
It's the fantastic fourth time. Books and prints and hand made books and collector's books and rare books.
And then some more books.
And try Philipp's homebrew Fishbar Beer!!!
Kick off is Saturday 13th of December. Come by, meet the artists, have a slice of cake a beer and be social. From 2pm.