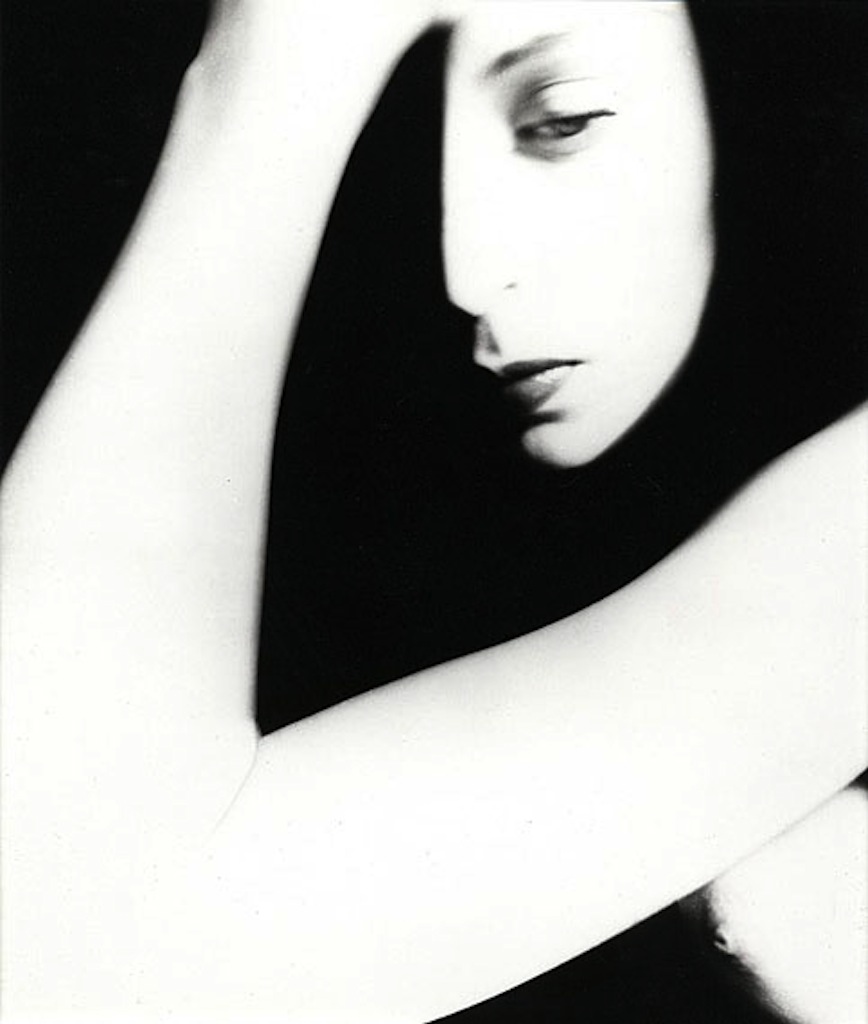 © Bill Brandt LOT 1027 | $ 9.100 - 11.700 / € 7.000 - 9.000 London, 1952 Gelatin silver print made after 1969 | 34 x 29 cm
Ventes du 7/12/2012 au 7/12/2012 Terminé
Van Ham Fine Art Auctions Schönhauser Str. 10-16 50968 Cologne Allemagne
Promising Vintages

This fall, "vintage" has become the catchword of the international photography market and VAN HAM's photographs sale. This auction provides a selection of exceptional vintages in the classic photography area, with examples by the artists Albert Renger-Patzsch, Laszlo Moholy-Nagy and Man Ray. The works reveal the artists' common fascination with unusual perspectives and their drive to achieve new ways of seeing. In contemporary photography, the work "Atlantis Treppe" by Günther Förg, among others, await enthusiasts. Förg's work consists of six photographs of a staircase from several vantage points. The images were created during the Mariposa Project.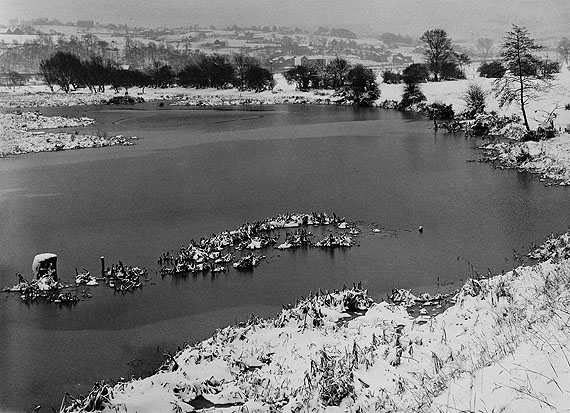 © Albert Renger-Patzsch
LOT 1190 | $ 10.400 - 13.000 / € 8.000 - 10.000
"Ruhrwiesen im Winter"
1920s | Vintage | Gelatin silver print | 27,5 x 37,8cm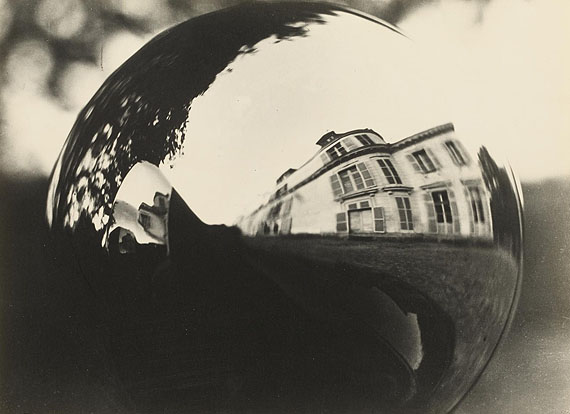 © Man Ray
LOT 1155 | $ 6.500 - 9.100 / € 5.000 - 7.000
"Reflexion" | 1932 | Vintage | Gelatin silver print | 21,3 x 29 cm
Classic Photography

In four vintages, Laszlo Moholy-Nagy captures the photographer Hilde Horn from extraordinary perspectives (Estimate € 14,000). She was a Bauhaus-artist and student of Moholy-Nagy, who photographed her during a Bauhaus excursion. These pictures are entitled "unsere bekannte trapezkünstlerin, die anmutige h.h. mit ihrer einzigartigen leistung".

Man Ray's use of perspective in the photograph "Reflection" is also exceptional and experimental. The image depicts a reflection as seen in a car headlight, which has distorted the forms and surreally reflected the subject (Estimate: € 5,000 – 7,000).An untitled work by Bill Brandt from 1958 contains forms that cannot be conclusively identified. Only after close inspection does it become clear that he has photographed a body (Estimate: € 5,000 – 7,000). Such experimentation with perspective that leads to alienation is typical of Brandt's work. The photograph "Tree Trunk" by the American artist Edward Weston will also be included in the auction and is expected to realize € 10,000 – 15,000. The photographic art of Weston, a co-founder of the group f/64 and a representative of "straight photography", is consistently considered a highlight at auctions.

VAN HAM is also pleased to announce what promises to be the widest range of works by Albert Renger-Patzsch offer on the auction market this fall. Three photographs lead the highlights. His work "Landschaft" from the 1920s will surely attract bidders with its dimensions of 27.5 x 37.8 cm and very good condition. The artist labeled the image's verso "L363" (Estimate: € 8,000 – 10,000). The vintage "Schaffende Hände" (1925) is often included in literature (Estimate: € 2,200). A further highlight is the photograph "Zeche Bonifacius, Essen", an image representative of his architectural photographs of the Ruhr area, which is dominated by the coal and steel industry. The work stems from 1941 and was consigned by a private collector in Cologne (Estimate: € 3,500). The photograph "Bauernfamilie zwischen Au und Wissen" by August Sander (€ 4,000 – 6,000) is in mint condition. The image stems from an artist's portfolio from the 1950s.

© Günther Förg
LOT 1085 | $ 58.500 - 71.500 / € 45.000 - 55.000
"Atlantis Treppe", 1999
6 unique Vintages | Gelatin silver prints | Original artist's frames | Each 150 x 100 cm
Contemporary Photography

Günther Förg's six-piece work "Atlantis Treppe", highlights the contemporary photography section (Estimate: € 45,000 – 55,000). The unique works will be sold with an artist's certificate and stem from the collection of Helga and Hans-Jürgen Müller (Cologne/Stuttgart). Andy Warhol's Details of Construction "Rain and Flowers"(Estimate: € 10,000) constitutes four 3D C-Prints. Presumably these works are four from an edition of 30, which was presented at the 1970 World Exhibition in Osaka.

Two vintages mounted on panorama by Andreas Feininger reveal the metropolis "New York City" most impressively. Feininger moved to New York City in 1939. Many of his impressions were created using lenses with a very long focal length, which allowed him to maintain distant from his subjects and reproduce actual proportions.

Josef Schulz utilizes clear and sober forms in his work "Halle, rot-grau" (2001) from the series "Sachliches" (Estimate: € 6,000). In the work, one recognizes industrial architecture. Yet Schulz frees his subjects of all details such that a virtual world of colored surfaces appears.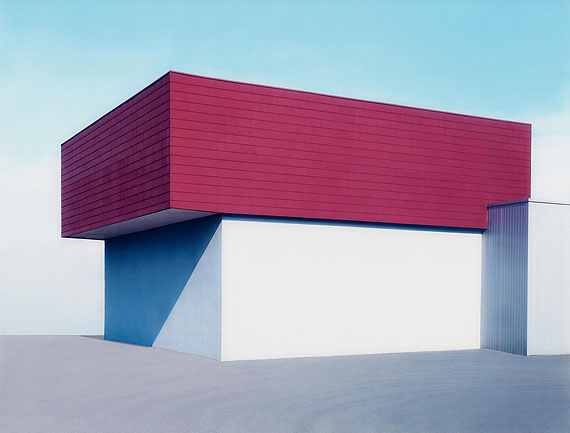 © Josef Schulz
LOT 1236 | $ 7.800 / € 6.000
"Halle rot-grau" | 2001 | C-Print (Diasec) | Editioned 2/6 | 100 x 132cm