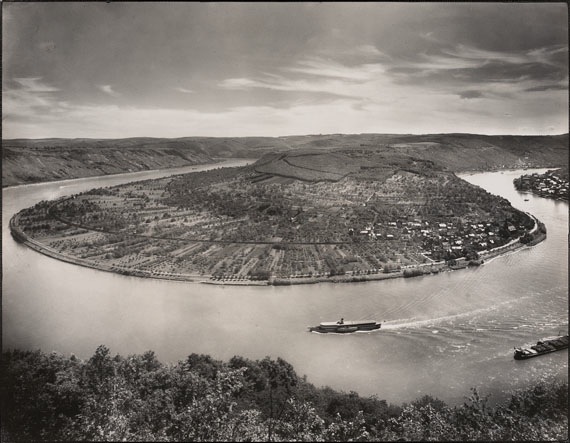 © August Sander, Rhine river near Boppard/Osterspey, 1938
Ventes du 23/5/2012 Terminé
Kunsthaus Lempertz Neumarkt 3 . D-50667 Cologne E-mail: photo@lempertz.com Website: www.lempertz.com Phone.: +49 221 925729-28 Fax: +49 221 925729-6
Amongst the highlights of the "Photography" Auction can be counted a number of August Sander's most important landscape photographs, including his shot of the Rhine river at Boppard from 1938 (lot 27, 8.000 €) as well as another from 1941 where the photographer captures a romantic rear view high over the Rhine and the island of Nonnenwerth (lot 22, 8.000 €).
The prints, all with Sander's characteristic black ink frame and in their original mount, were produced in the early 1950s, a time when he concentrated intensively on the creation of diverse map works on the theme of landscape.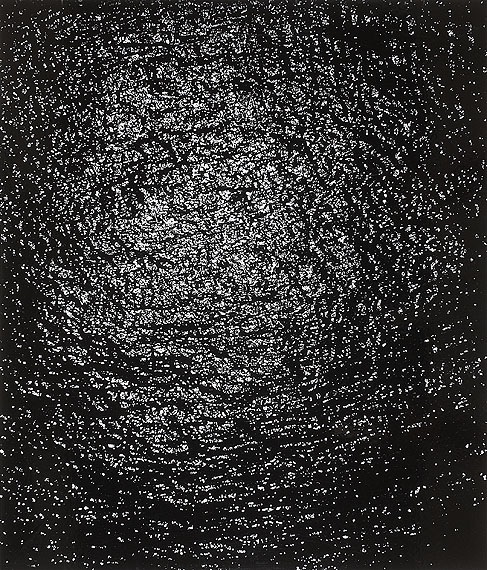 © Otto Steinert, Amalfi Sun, 1963. Ferrotyped vintage gelatin silver print. 54,4 x 48,4 cm. Estimate € 8.000 – 10.000

Another top lot of the auction is Otto Steinert's 1963 shot, taken in Italy, of the "Amalfi Sun" glittering in the sea. The large format vintage print of this near abstract motif is valued at 8/10.000 € (lot 71). Also from Steinert, whose work has recently become of great interest at international auctions, is an elegant portrait of the "Countess de Fleury", taken in 1952 in Paris (lot 70, 4.000 €) as well as an experimental negative montage titled "Couple Diploid", showing two of his students (lot 72, 3.000 €). As master of the double exposure, Heinz Hajek-Halke proves himself with the attractive visual contrast created in the advertising photograph of a female torso combined with cogs (lot 36, 3/4.000 €).

German 20th century photography is further represented by Heinrich Kühn : The three bromoil transfer prints "Hans in the Grass" (lot 15, 4/5.000 €), "Wanderer below a Tree" (lot 16, 4/5.000 €) as well as the "Mower" (lot 17, 3.5/4.000 €) were originally owned by Lotte Kühn, the daughter of the photographer. The shot "Fisher on Pazacuáro Lake, Mexico" by Herbert List motions towards graphics with the filigree of the fishing net laid over the motif (lot 79, 3/4.000 €).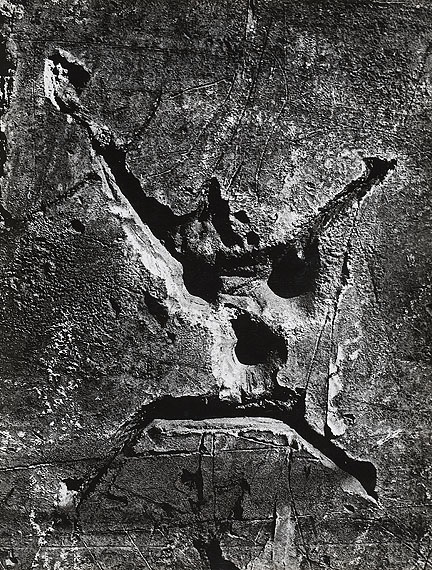 © Brassaï, Graffiti, "Death", 1949. Ferrotyped vintage gelatin silver print. 30,4 x 23 cm. Estimate € 8.000

French photography, or rather the avant-garde which had emigrated to Paris, is also prominently represented : probably the strongest picture from the Brassaï's series of "Graffiti", the "Death", is available as a vintage print (lot 92, 8.000 €). Man Ray's "Self portrait" shows the artist in 1931 with his camera (lot 46, 8.000 €). Collectors of classic American photography will be interested in Walker Evans' image of the "Country Church near Beaufort, S.C."(lot 56, 3.5/4.000 €) as well as Berenice Abbott's views of New York (lots 49 – 50, 2.000 to 3.000 €). Younger American photography is on offer with, amongst others, Sally Mann's secretive shot "Yard Eggs" (lot 146, 5-6.000 €) as well as Steve McCurry's portrait of an Afghan girl (lot 137, 5.000 €) which featured on the front cover of the 'National Geographic' in 1985 pushing the photographer towards international recognition.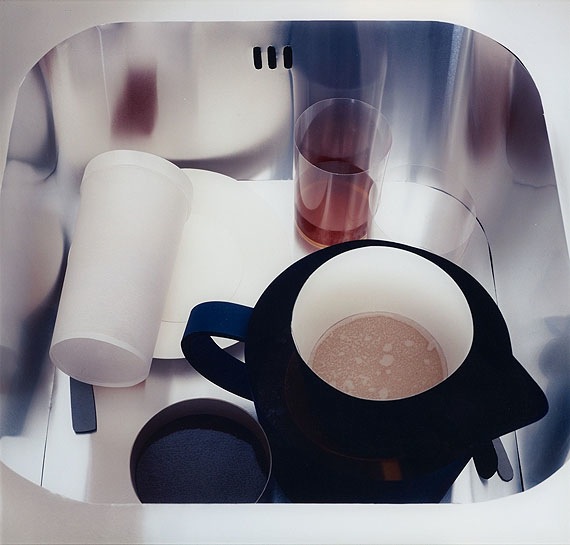 © Thomas Demand, Sink, 1995. Chromogenic print, face-mounted to plexiglass. 52,5 x 56 cm. Estimate € 25.000 – 30.000

At the top of the category of contemporary photography in the Auction "Contemporary Art" is Thomas Demand's "Sink" from 1995 (lot 543, 25/30.000 €). Alongside other works by Bernd and Hilla Becher (lots 514–519, 2.500 to 8/10.000 €), are examples from Jürgen Klauke (lot 603, 5.000 €) and Marie-Jo Lafontaine (lot 616, 8/10.000 €) which will also be auctioned on 23 May.

Vignette : © August Sander, Rhine river near Boppard/Osterspey, 1938