Festivals du 25/5/2012 au 1/7/2012 Terminé
London Festival of Photography Unit 15 2nd Floor 23-28 Penn Street N1 5DL London France
Only one month remains until the 2012 London Festival of Photography takes over some of London's most celebrated venues.
A total of 18 exhibitions and over 30 events will transform King's Cross into a hive of photographic activity, with most exhibitions within convenient walking distance of one another. Venues include St Pancras Station, British Museum, British Library, Kings Place, Tate Modern, Museum of London and Guardian Gallery.
The comprehensive range of festival content which includes historic archives, contemporary installations, multimedia work, portfolio reviews and a variety of workshops, will ensure that every photography lover will find something of interest within the programme.
Headline exhibitions include:


The Great British Public

1 - 24 June, Dog Eared Gallery

Embracing the spirit of patriotism accompanying the upcoming Olympics and the Queen's Diamond Jubilee, The Great British Public will present images from photographers working the length and breadth of the British Isles and documenting the daily life, work and rituals of the British in their many incarnations. A focus on street photography will be complimented by intimate documentary studies and portraits from a range of established practitioners including John Angerson, Peter Dench, Liz Hingley, Zed Nelson, Martin Parr, Ben Roberts, Simon Roberts, Arnhel de Serra, Chris Steele-Perkins, Ewen Spencer, Homer Sykes and Giulietta Verdon-Roe.
This multidisciplinary exhibition will celebrate the extremes and quirks of life on our islands; from military funeral parades to centenarians; from pomp and pageantry to cottage industries; from Hackney in London to the most northernmost island of Orkney in Scotland, via New Brighton, the Black Country and beyond—all explored through print and multimedia in a large-scale exhibition across two sites.

http://www.lfph.org/diary/the-great-british-public-various--2">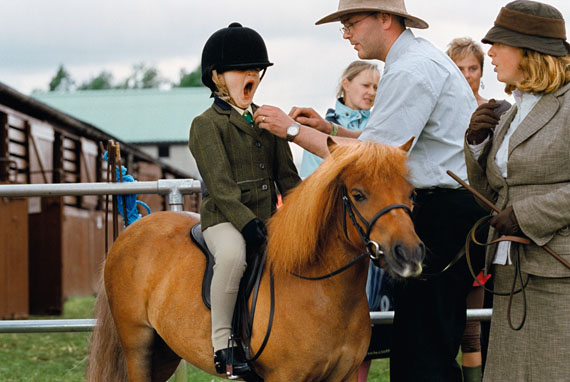 © Arnhel de Serra, Preparations for a pony competition 2010



The Gaddafi Archives - Libya before the Arab Spring

15 June - 16 July, Secret Location

Through carefully collated photographs, documents, artefacts and videos, The Gaddafi Archives – Libya Before the Arab Spring will shed light on the recent history of Libya, starting with the reign of King Idris and spanning the regime of Colonel Gaddafi. The exhibition will highlight photography's role in recording and documenting an important period in Libya's history that we can only now begin to truly understand. Pictures and documents from state intelligence buildings and destroyed Gaddafi residences, found by Human Rights Watch's emergencies director Peter Bouckaert and recorded and photographed at the sites, will be presented.
This unique archive has never been publicly exhibited before, and contains over 1,000 images featuring a range of subjects—King Idris welcoming a young Queen Elizabeth II; Colonel Gaddafi with his hero, President Nasser of Egypt; and rare glimpses of the period from the mid-70s up to the recent revolution, when Libya was effectively closed to the West. A comprehensive programme of related events featuring internationally-renowned experts will provide an opportunity to discuss and contextualise the exhibition and complex issues it raises, with topics to include the role of social media in recent revolutionary efforts and dictatorships' use of symbolism and iconography.
http://www.lfph.org/diary/the-great-british-public-various--2">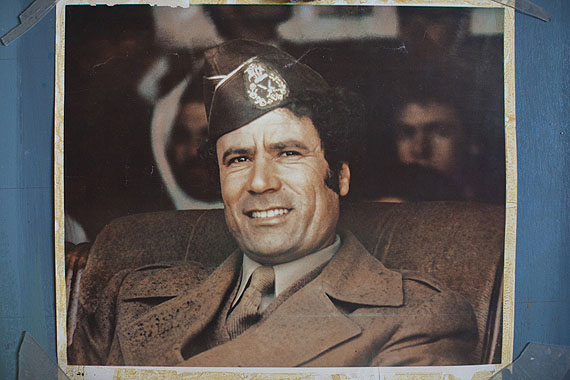 © Colonel Gaddafi in air force uniform at Arab Summit in Tripoli, Libya December 02, 1977. Courtesy of Michael Christopher Brown/Human Rights watch

Workshops and events include :


Edward Burtynsky : Manufactured Landscapes, a film by Jennifer Baichwal

19 June, Tate Modern

The London Festival of Photography is providing a rare opportunity to see Edward Burtynsky: Manufactured Landscapes, by Jennifer Baichwal on the big screen at Tate Modern followed by a Q&A with Burtynsky. Jennifer Baichwal's award-winning documentary centres on renowned Canadian artist Edward Burtynsky, whose large-scale photographs portray the devastating impact of industrial expansion on the environment.
The film follows Burtynsky to China as he travels the country photographing the evidence and effects of that country's massive industrial revolution. Sites such as the Three Gorges Dam, which is bigger by 50% than any other dam in the world and which displaced over a million people, factory floors over one kilometre long, and the breathtaking scale of Shanghai's urban renewal are subjects for his lens and this feature length film. Baichwal observes the artist at work amid some of the most surreal landscapes of the 21st century: quarries, recycling yards, factories, mines, dams and ship-breaking yards.

http://www.lfph.org/diary/the-great-british-public-various--2">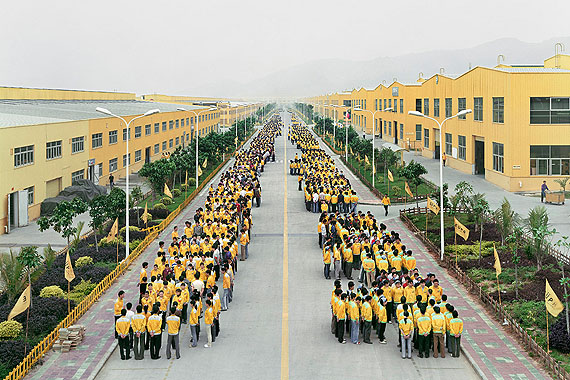 Manufactured Landscapes, © Edward Burtynsky, courtesy Flowers Gallery


Masterclasses with Chris Steele-Perkins and Jodi Bieber

13-17 June and 7-10 June

Magnum legend Chris Steele-Perkins and 2011 World Press Photo winner Jodi Bieber will each be leading intensive masterclasses during the festival, providing a rare opportunity for aspiring photographers to work one-on-one with these accomplished professionals. Long-time member of renowned photography collective Magnum, Burma-born documentary photographer Steele-Perkins has photographed all over the world, published numerous books and picked up a string of awards along the way.
Bieber became the centre of international attention recently, after winning one of photography's top prizes (World Press Photo 2011) with her haunting photo-story about Bibi Aisha in Afghanistan, which famously featured on the cover of Time magazine.

http://www.lfph.org/diary/the-great-british-public-various--2">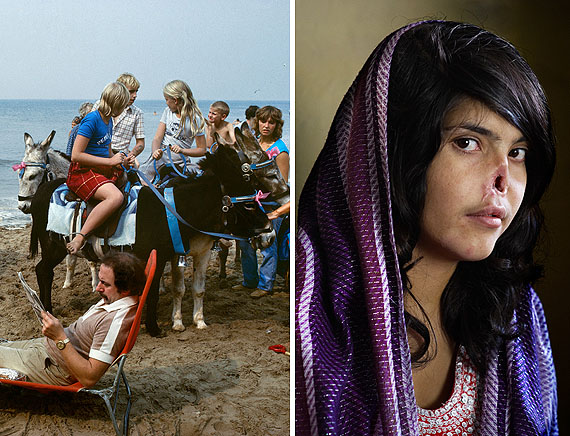 © Chris Steele-Perkins, G.B. ENGLAND. Blackpool, 1982. courtesy of Magnum Photos. Jodi Bieber, Bibi Aisha.


Festival Symposium

9 June, Kings Place

A one-day symposium will bring together a wide range of artists, academics and writers, who will consider their own work in the context of this year's festival theme, Inside Out: Reflections on the Public and the Private. Panel discussions, lectures and slideshow presentations will explore such interpretations of the theme as the democratisation of visual journalism, the changing boundaries of public and private land, image censorship and the effects and ethics of bringing a very private photographic image into the public realm.
Specific highlights include a talk by Mishka Henner about appropriation, data mining and the use of web-based visual technologies; a presentation by Antonio Olmos on his award-winning series The Landscape of Murder; and a conversation between Wasma Mansour and Olivia Arthur about photographing Saudi women.
http://www.lfph.org/diary/the-great-british-public-various--2">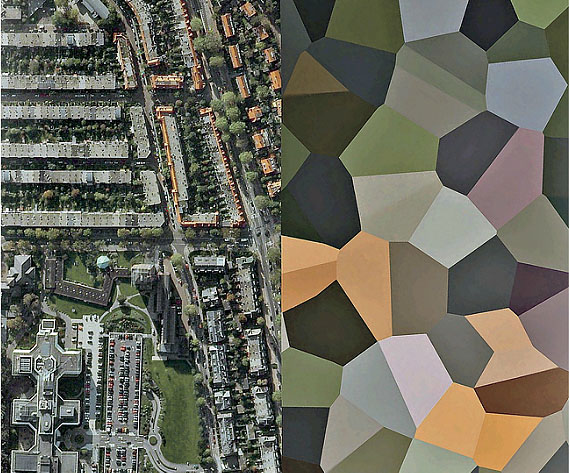 © Mishka Henner, Frederikkazerne, The Hague. From the series Dutch Landscapes (2011)


Exhibitions include :
Let This Be a Sign - Simon Roberts
The Queen, The Chairman and I - Kurt Tong
Beneath the Surface - Steve Bloom
Single Saudi Women - Wasma Mansour
Tiksi - Evgenia Arbugaeva
Camera Obscura - Minnie Weisz
Firecracker presents: Lives of Others
London Photographs 1957-62 - Frederick Wilfred


Events and workshops include :
An evening with Jodi Bieber
The Secret Life of the Magic Lantern: The Exotic, the Erotic and the Bizarre
The Photographic Studio at the V&A - talk by James Stevenson
The Art of Photofilm Production - Duckrabbit
Best of the Festival - Fundraising Auction
London to Paris - Street Photography Workshop with Nick Turpin
Pinhole Photography - Madaleine Trigg