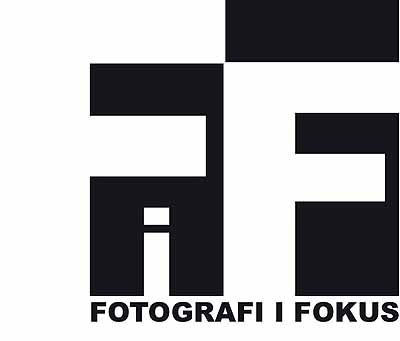 Festivals du 5/3/2011 au 3/4/2011 Terminé
South Sweden Photo Biennial France
For many years, the region of Scania has showcased an exciting and current art scene, with the city of Malmoe as its natural centre. Since the completion of the Oresund Bridge, that so elegantly connects The South of Sweden with the region of Copenhagen, the exchange between the two Nordic countries has drastically increased and the cultural life has experienced a refreshing boost. This can be seen not only in the increased number of visitors at cultural events on both sides of the strait, but also in the many new non-profit galleries and collaborative projects being initiated.
This year, the South Sweden Photo Biennial will be held for the fifth time. Despite its relatively small size, it is of good quality and offers great vitality and variation. Since the interest in photography is strong in the region this art form is frequently displayed at leading galleries and art institutions. The Biennial is a venue for documentary photography, nature photography and art photography, internationally recognized photographers and students of photography. It has grown over time and has spread to include an increasing number of cities in the region. Our hope for the future is to create an event of great international interest, which reaches across the Oresund region.
Among the planned activities during the Biennial – in addition to the actual exhibitions of photography – is a big Portfolio Display, where new and established photographers are able to display their work to important key figures in the trade. A seminar about photographic archives/collections will also take place (in Swedish), with a handful of selected, relevant lecturers.
The Biennial is arranged by the non-profit association Fotografi i Fokus (i.e. Photography in Focus), which is working to promote the position of photography in the region. Our purpose is to create a vivid meeting place in Scania where art, journalism, advertising, cultural history and research can be discussed with the photographic picture as a common starting-point.

Björn Abelin/ Elisabeth Åsbrink: "BLÄCK – Tatueringar Hud Smärta" 4 March – 31 July 2011
Dunkers Kulturhus, Helsingborg
With eyes sensitive to both time and the human nature the photographer Björn Abelin and author Elisabeth Åsbrink have met tattooed people amongst us. Under their skin are their stories – about sorrow and loss, but a tattoo is also a piece of jewellery or a call to the world. From time immemorial the human being has decorated, carved and scared her body. Today about 80 million people are tattooed. And it is a trend which grows strong all over the western world. Some get a tattoo to arouse desire, others as a reminder of his/her mortality. Some do it to fit into a group, others as a protest against the prevailing order. The question is perhaps not why you get tattooed – but rather, why not?

Johan Bävman: "Johan Bävman-Fotografi"
Landskrona Museum
A curse rests over a small part of the population in east African Tanzania. The albinos of the country are banished into a life in the shadow of society. According to the legend an albino limb brings you luck if you take it with you to the goldmine. And if you braid albino hair into your fishing nets the catch will be great.
Because of the widespread superstition albinos are murdered and their body parts sold to superstitious large-scale entrepreneurs. Skin cancer is an even greater threat to the albinos' lives, since they live in a country ruled by the sun. These circumstances, along with the fact that the colour of their skin goes against the norm, force them to live in solitude. But the albinos of Tanzania are working hard for acceptance. The alienation brings them closer to each other and together they struggle to make more people see beyond superstition and skin colour.
-Johan Bävman

Brutus Östling: Naturfotofestivalen in Hässleholm
Hässleholms Kulturhus
During two days in the middle of March (18-19 March) the fifth edition of Skånsk Naturfotofestival takes place in Hässleholm. The event, which is held in the city's House of Culture, has through the years developed into a vivid venue for people interested in nature and photography. We now have visitors coming from all over Southern Sweden and parts of Denmark and this year's festival is estimated to attract about one thousand visitors. It is filled with interesting workshops, seminars, slide shows, hearings, photo exhibitions, a photo competition and product exhibitors. An extensive nature photography exhibition is displayed in the big exhibition hall with the participation of photographers from PhotoNatura, as well as Brutus Östling, Serkan Günes, Tom Svensson, Johan Hammar, Daniel Hasselberg and Cecilia Wickström, to name a few.

Nadja Bournonville, "Fotografi i det utvidgade fältet" 4 March – 3 April 2011
Skånes Konstförening, Malmö
During Fotografi I Fokus 2011 Skånes Konstförening presents a big group exhibition with focus on photography in the expanded field, which shows different forms of camera based art or works with references to photography. The exhibition – that occupies both premises of the association – displays film, video, installation, objects, text based works as well as classical 2-dimensional photography. Participating artists are: Nadja Bournonville (SE), Andreas Johansson (SE), Daliborka Obradovic (IN), Shirin Sabahi (IR) och John Skoog (SE)
Nadja Bournonville is a Swedish photographer living and working in Leipzig, Germany. She graduated from The Glasgow School of Art with a BA (Hons) of Fine Art Photography in 2006. Since then she has been working as a freelance photographer and is represented by Pierogi Gallery, New York. This image is taken from her series "One for every wish", the first part of a trilogy that was finished in the summer 2010 with a solo exhibition at Galerie Gabriel Rolt in Amsterdam.


Mary Ellen Mark: "Twins" 18 March - 30 April 2011
Magnus Åklund Galleri, Malmö
Gallery Magnus Åklundh proudly presents American Mary Ellen Marks exhibition called TWINS. This project was carried out during the 1990s and the beginning of 2000. In the end of the 90s Mary Ellen Mark visited The Twin Days Festival in Twinsburg, Ohio, USA, which is an annual convention attended by thousands of twins. She was extremely fascinated by this so called double vision and at the same time felt isolated since she was not a twin.
"I am both a documentary photographer and a portrait photographer. Great documentary photography captures a precise moment in one frame. Great portrait photography captures the essence of the persons being photographed. In a portraiture, the subject is usually very aware of the camera. Sometimes a photograph is both portraiture and documentary".
Mary Ellen Mark.
Quote from the book TWINS released in co-operation with Aperture Foundation, New York, USA. ISBN: 1-931788-19-7.
Mary Ellen Mark is one of the great classical photographers and is renowned all over the world for her intimate and sensitive images. For decades she has continuously created inimitable and very personal image documents. The images are frequently shot in surroundings with people living in the periphery of society as for example, American Odyssey. She has photographed a lot of stills for movies like "One Flew over the Cuckoo's Nest" and "Apocalypse Now". TWINS is photographed with Large Format Camera and consists of unique polaroids in 76x56 cm format.


Åke Hedström: Retrospektiv 5 March - 28 August 2011
Malmö Museer, Fotografins Rum
The photographic work of Åke Hedström stretches from the 1950s onwards. It covers widely differing areas like advertising, portrait, traveler's descriptions and personal artistic photographic creativity. In the exhibition Retrospektiv a serial story of his extensive production is displayed as a kind of image memoirs.
In the year 2004 Malmö Museer acquired the collected photographic production of Åke Hedström. Since then the photographer himself has registered his images and prepared documentation of the collection, which is an important contribution for future image users and researchers.

Fotolinjen Östra Grevie folkhögskola: "Fågel, fisk mittemellan" 11 March – 5 April 2011
Garaget, Skånes Fotolinje, Östra Grevie folkhögskola
Östra Grevie folkhögskola is the biggest folk high school in Sweden and has been active in Söderslätt for one hundred years. The school was founded in 1914 by local entrepreneurs and farmers. The work of the school thus originates from a local adult education initiative. The school has an artistic and creative profile and recruits students from all over the country to its esthetic education. Every year about one hundred students are trained in the art of painting, graphic design, textile work, graphic art, glass and ceramic art and photography.
The esthetic training is characterized by instruction regarding the artistic process and includes a balance between theory and practice. The creative and artistic process is the supporting feature of our work and the people teaching are themselves active artists and designers. We have a coaching approach where the students' personal development and their artistic goals are in focus.
Michel Thomas: My Face Book 2010 "I am who I am but I can be someone else"
5 mars – 3 april 2011
Att: Gallery, Malmö
One new self-portrait a day was published as my profile picture on Facebook.
The process was developed into a biography, a virtual
experiment, where global news and personal states of mind
where reflected among my friends and in the social network.
One day at a time.

Some other exhibitions that are showed during the South Sweden Photo Biennial:
Annika von Hausswolff (SE)
Krognoshuset, Lund
Bernd Behr (UK)
Phantom Limbs, Cirkulationscentralen, Malmö
Lennart Alves (SE)
Lost in the Forest, Leger Gallery, Malmö
Pascal Fellonneau (F)
Final Gallery, Malmö
Lina Jaros (SE)
Beyond the Walls, Pictura Gallery, Lund
Bernt-Ola Falck (SE)
En fotografisk exposé över vardagen, Tomelilla konsthall