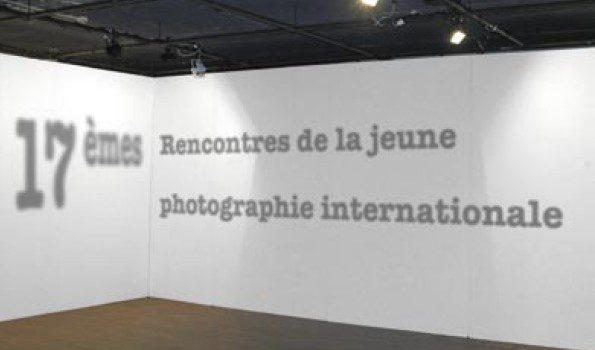 Concours du 23/2/2010 au 5/5/2010 Terminé


The Residency : from 27 August to 11 September 2009

Niort, France, a town of 60,000 inhabitants, has been the setting for this residency since the very beginning of the annual Rencontres de la Jeune Photographie Internationale. The eight selected residents will be accompanied throughout their stay by Christian Caujolle, co-founder of the Agence VU, and will be given full technical support from the team of the association Pour l'Instant. A technical centre, fully equipped to professional standards, including a black and white darkroom and a digital workshop is reserved for their exclusive use. In this context, the young artists are invited to create and experiment. They have total carte blanche to work as they wish, by their encounters, exchanges and the diverse approaches of other participants. This amounts to a truly unique artistic experience.

Conditions of the residency :

Expenses fully covered during the residency include:
All supplies required for creation, accommodation, breakfast and evening meal from 27 August to 11 September 2010.
During the residency, the selected artists must produce an exhibition. Created works will be exhibited at the end of the stay until 24 October, and will then be added to the collection of works constituted over the years by the association. All negatives and original digital files remain the property of the author.

Application :

Candidates must send the completed application form, together with a CV, a text describing their artistic approach and a representative selection of recent work. The description of a project envisaged for this residency can be added to the application, but is not obligatory.
- Print submissions (traditional or digital) can be of any format and quantity.
- For digital submissions (on CD or DVD only), image files must be in low resolution, Mac/PC compatible format, without requiring any downloading. Web sites cannot be considered as part of a candidate's application.

The date limit for reception of applications is 5 May 2010.

The work submitted by the selected candidates will be exhibited from 25 June to 9 September. Selected candidates must agree to ensure that works for this exhibition arrive at the address of the association in Niort by 10 June (transportation costs will be reimbursed by the organisers during the residency upon presentation of invoices).
Only those applications that include sufficient stamped, self-addressed packaging can be returned.

Jury :

Presided over by Christian Caujolle, the jury will be composed of leading figures in photography and art, together with members of the association. They will meet 8 May and will select the eight successful candidates, who will be informed by telephone or email. The result will also be announced on the website of the association.
Conditions de participation

Applications are to be sent to: Association «Pour l'Instant», 7 avenue de Limoges, 79000 Niort, France;
pourlinstant@wanadoo.fr