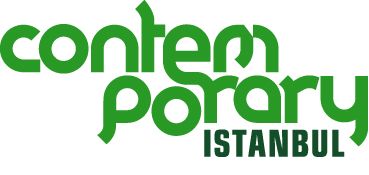 Concours du 4/2/2010 au 1/3/2010 Terminé


Contemporary Istanbul will take place from 25th to 28th November 2010. As the most extensive contemporary art event in Turkey, Contemporary Istanbul now accepts applications for its fifth international edition in the year of 2010 European Capital of Culture.

For four days, Contemporary Istanbul is hosting national and international galleries, artists from all over the world, collectors, museum directors, curators, art critics, members of press and art lovers at Istanbul Convention and Exhibition Center (ICEC). And in addition to the main event, Contemporary Istanbul is organizing through the year several side events and art projects such as conferences, exhibitions with the aim of contributing to the country's contemporary art development.

With the participation of Turkish and international galleries, Contemporary Istanbul presents works of modern and contemporary paintings, sculptures, video, photographs, installations and limited editions.

Aiming to become one of the top five art fairs within the next five years, Contemporary Istanbul continues to promote the development of modern and contemporary Turkish art, now recognized worldwide, collections continues to be exhibited on a regular basis. To help promote Istanbul as a leading art destination, Contemporary Istanbul is planning to support the 2010 Capital of Culture program hosted in Istanbul, strengthening the international network between local artists and galleries.

Contemporary Istanbul is providing an opportunity for its visitors to involve the latest art experience with its international approach. It is not just a 4 day event once a year. Throughout the rest of the year Contemporary Istanbul presents a series of conferences entitled 'CI Dialogues', private art exhibitions and smaller events in conjunction with the Biennale. CI provides a cultural platform which unites collectors, artists, journalists, gallery owners, critics and art lovers.

The Venue:
İstanbul's congress and meeting leader ICEC is conveniently located in the heart of the city, at the centre of city's business, cultural and commercial life. ICEC's 2,000-person auditorium, 7,000 m2-large Fair and Exhibition Centre, and 26 meeting rooms are all fully equipped to meet all your convention and event production requirements. It is possible to stage a multi-faceted, dream-event with the use of the world's third largest moveable screen, 12-language simultaneous translation system and state of the art audio-visual equipment. ICEC has Istanbul's first fully integrated conference and exhibition centre in the Rumeli Fair and Exhibition Centre with 7,000 m2 of available space.
A state-of-the-art, 24-hour security system and a highly trained staff are found in ICEC. This--in conjunction with ICEC's meeting facilities--makes it an ideal location for combined congresses and trade fair.
Conditions de participation

To download the application form please follow the link:
www.contemporaryistanbul.com/exhibitors/application_form.php