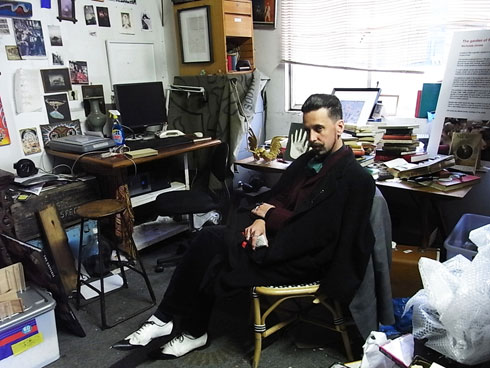 In 2009 the Festival nurtures the importance of home with a series of exhibitions and installations based around themes of dwellings, interiors and spaces we occupy

The Living Room is a large-scale video work that offers a tantalising peek into the city's private spaces. It comprises a diverse selection of photographs sent in to the Festival by Melburnians of their own living rooms and favourite spaces.

From the austere to the cluttered, the humble to the ostentatious, together these rooms create an intimate and unique view of Melbourne and its people.

Often referred to as 'Melbourne's Living Room', Fed Square is dressed for four afternoons in the style of an actual living room. A wonderful augmentation to the event, visitors can recline in sofas and armchairs in the main plaza and watch the living rooms of Melbourne on the big screen in all the comfort of home … BYO cuppa!

The Living Room gives Melburnians the opportunity to participate in the Festival and to celebrate their own unique sense of style and design.

At 8pm, following the screenings of your images, each evening culminates in a screening of the heartwarming animated feature Mary and Max by local Academy Award® winning filmmakers Adam Elliot and Melanie Coombs. The film is set almost entirely in the two houses of its main characters.

Mary and Max is a beautifully realised claymated feature of a pen-friendship between two very different people: Mary Dinkle, living in the suburbs of Melbourne, and Max Horovitz, living in the chaos of New York.
Conditions de participation


The Festival wants photographs of you in the spaces you occupy, a favourite room in your home or your workspace. Go to ABC Melbourne - The Living Room or email livingroom@melbournefestival.com.au to submit yours by Fri 25 Sep. The selected photographs will be displayed on the Fed Square screen during the Festival, with the homemaker's name and suburb accompanying each image.
Photos should be at least 72dpi and 1600 x 1200.