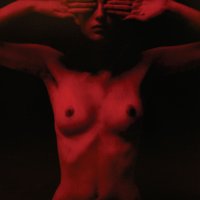 Festivals du 23/11/2008 au 14/12/2008 Terminé
Arte Laguna Via Roma, 29/A 31021 Mogliano Italie
From 23rd November till 14th December 2008, the cultural association MoCA and Arte Laguna present at the Venetian Art Galleries "InParadiso", Biennale Gardens, the 30 finalists art pieces of the 3rd International Art Prize Arte Laguna – photographic art section.

The exposition, cured by Carlo Sala (President of the Jury) will not face particular themes nor exclude any creative or cultural proposal. Nine the represented nationalities: Argentina, Austria, France, Germany, Italy, United Kingdom, Czech Republic, United States, Switzerland.



"We are living in a post-dogmatic cultural climate, in which the great artistic oppositions are came to an end. Contemporary art is more and more hybrid and exchanges in photography-conception are frequent." With these words, the curator prefaces the exhibition, where it will be possible to observe authors linked to architecture-photography confront themselves with others that conceive photography as a documentary mean; but also authors linked to realistic-photography to oppose themselves to others that recreate artificial realities. Visitors could also appreciate conceptual-photographies side by side to images dominated by objectivism and by a direct perception.

The exposition will give a general vision of the international photographic panorama, without any critical constraints or prejudices. This choice is consequent to the conviction of the Jury that research in the photographic field should have a strong cognition of its time. "Photography is a consequence of many social instances that become essential, as they reflect an esthetic sense of the present. It is not possible to think of a discipline that acts detached from its contest. Any production of the present culture is inseparably linked to historical, social, philosophical, anthropological and artistic factors, to which not even photography can escape from." (Carlo Sala)

The opening will take place Sunday, 23rd November 2008 at 5PM at the Venetian Art Galleries "InParadiso", Biennale Gardens.

DETAILS

exposition: collettiva del Premio Internazionale Arte Laguna - sezione arte fotografica

location: Spazio espositivo InParadiso, Giardini della Biennale - Castello 1260 - 30122 Venezia

curator: Carlo Sala

vernissage: 23 novembeE 2008 – 5PM

genre: arte contemporanea, collettiva

Art pieces

• Angelosanto Paolo - Italy
Title: Dov'è il lupo

• Ascari Emanuela - Italy
Title: A fost o data... (ca nici o data, ca daca n-ar fi nu s-ar povesti) (trad. C'era una volta..)

• Baldoni Alessandra - Italy
Title: HO SOGNATO LA MAPPA, L'INCROCIO D'OSSA

• Blazo Frantisek - Czechoslovakia
Title: KNIGHT IMPLACABLE

• Braun Jennifer - Germany
Title: Gezeiten/Tides

• Carosi Alessio - Italy
Title: Arrow.cur

• Calvo Marina Edith - Italy
Title: /

• Castelnuovo Cristian - Italy
Title: formaldeide.untitled_22

• Compagnoni Maura - Italy
Title: Silly Season

• Della Valle Martina - Italy
Title: Rifugio#2 (dalla serie fotografica "Rifugi")

• Fainguersch Claudia - Argentina
Title: Fait II

• Feltus Feltus Krause Bliemel - UK
Title: Heimischer Zirkus Triptych (02.17, 05.17, 02.33)

• Franceschini Davide - Italy
Title: "Non è un hotel e neanche l'Africa" (ex magazzini ffss, tiburtina, roma)

• Garfunkel Virginia - Germany
Title: OASIS CITY

• Girardello Resi - Italy
Title: Qualcosa di mia nonna

• Groppi Gian Luca - Italy
Title: stanze (dalla serie: Mutazioni)

• Lemberger Evi - Germany
Title: Boasn Sepp, Engelshuette, January 2008

• Magni Sara - Italy
Title: what about the city

• Martin Mauro - Italy
Title: Composizione sentimentale

• Micheli Sissa (Silvia) - Austria
Title: "Victim of Apartment Fire Is Mourned by Neighbors, NY TIMES, April 22, "

• Miller Alexa - United States
Title: Rollergirl

• Partenheimer Benedikt - Germany
Title: Point of View #4

• Pianca Alessandro - Italy
Title: 1974

• Filippo Piantanida - Roberto Prosdocimo (FRP2) - Italy
Title: Untitled_004

• Radice Manuela - Italy
Title: senza Title

• Romano Stefania - Italy
Title: La Pietà

• Sardelic Michael - Austria
Title: Movere - Sheets No 51

• Schestag Julia - Germany
Title: Selfanalysis after Rembrand. Self-portrait.

• Vailhe Clement - France
Title: Femme au violoncelle

• Vionnet Corinne - Switzerland
Title: Pisa, 2006 _ series "Photo Opportunities"