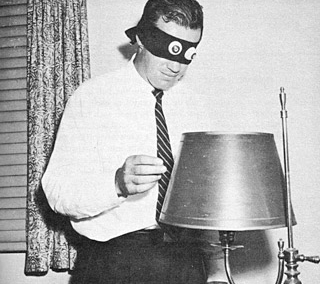 du 15/01/2008 au 15/01/2008 Terminé


If our eyes were tiny cameras, the view we'd have of the world would be a dizzying blur of glimpses. Our gaze darts around constantly, providing us with only fleeting and fuzzy images of reality. How is it that despite such erratic physiological equipment, we can end up with stable and accurate vision? And what does it really mean to see something?
Join us for a conversation with Beau Lotto from UCL's Institute of Ophthalmology.
£5/ £3.50 concessions
Ticket includes free beer
To book please call the Information Desk on 020 7831 1772 ext. 201.