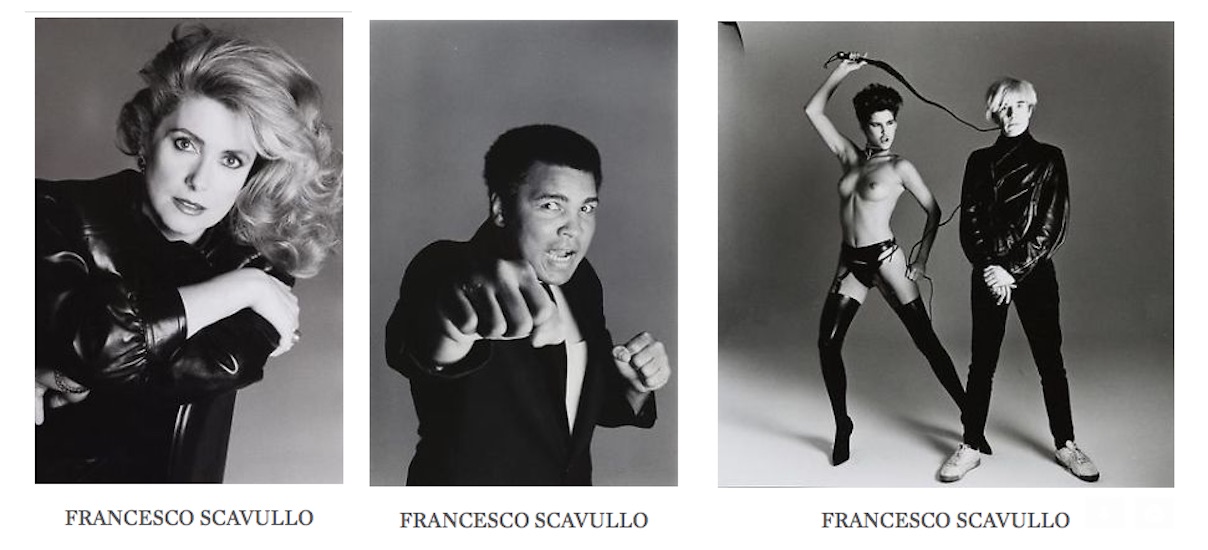 Ventes du 2/11/2015 au 2/11/2015 Terminé
Sotheby's New York 1334 York Avenue NY10021 New York États-Unis Sotheby's "Francesco Scavullo: No End to Beauty" will present 89 works from the legendary fashion photographer featuring Catherine Deneuve, Swedish model Gunilla Linblad, photographer Robert Mapplethorpe, boxer Muhammad Ali, and artist Andy Warhol.
Francesco Scavullo found beauty everywhere. Through his lens, we experience the dynamic energy of Bruce Jenner, fresh from winning the 1976 men's decathlon, the ingénue charm of an 11-year-old Brooke Shields, the fearlessness of Andy Warhol's Factory stars, and the not-so-subtle sensuality of countless Cosmo cover girls (a magazine that Scavullo shaped for nearly thirty years.) But while his expressive portraits speak volumes, the stories behind them add even more insight into Scavullo's connection to and appreciation for his unique cast of muses.
The auction will be available to bid on the
http://www.ebay.com/clt/collectibles-live-events/francesco-scavullo-no-end-to-beauty-572940"