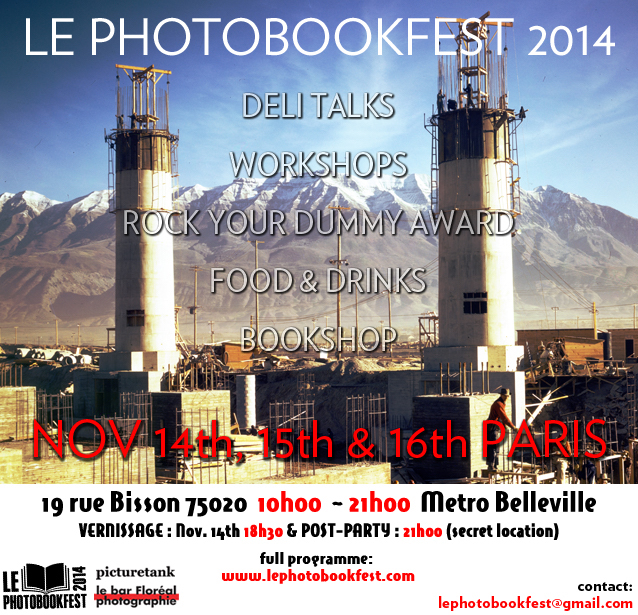 ©photobookfest
Festivals du 14/11/2014 au 16/11/2014 Terminé

Galerie du Bar Floréal Rue des Couronnes, 43 75020 Paris France

PictureTank


Le PhotobookFest is a 3-day festival launched by Emilie Hallard and Pablo Porlan. The festival supports the young photobook publishing scene with a focus on independent publishing houses as well as self-published and DIY (do it yourself) books.
Le PhotobookFest is an inclusive, open event where you can meet like-minded people; share ideas and know-how; and broaden the horizons of the photobook as we know it.
The second edition of the festival is encouraging people to produce more and more DIY photobooks in order to strengthen the fast growing scene of independent, self-published and DIY editions.
FInd all the informations and the full programme here :http://www.lephotobookfest.com/">