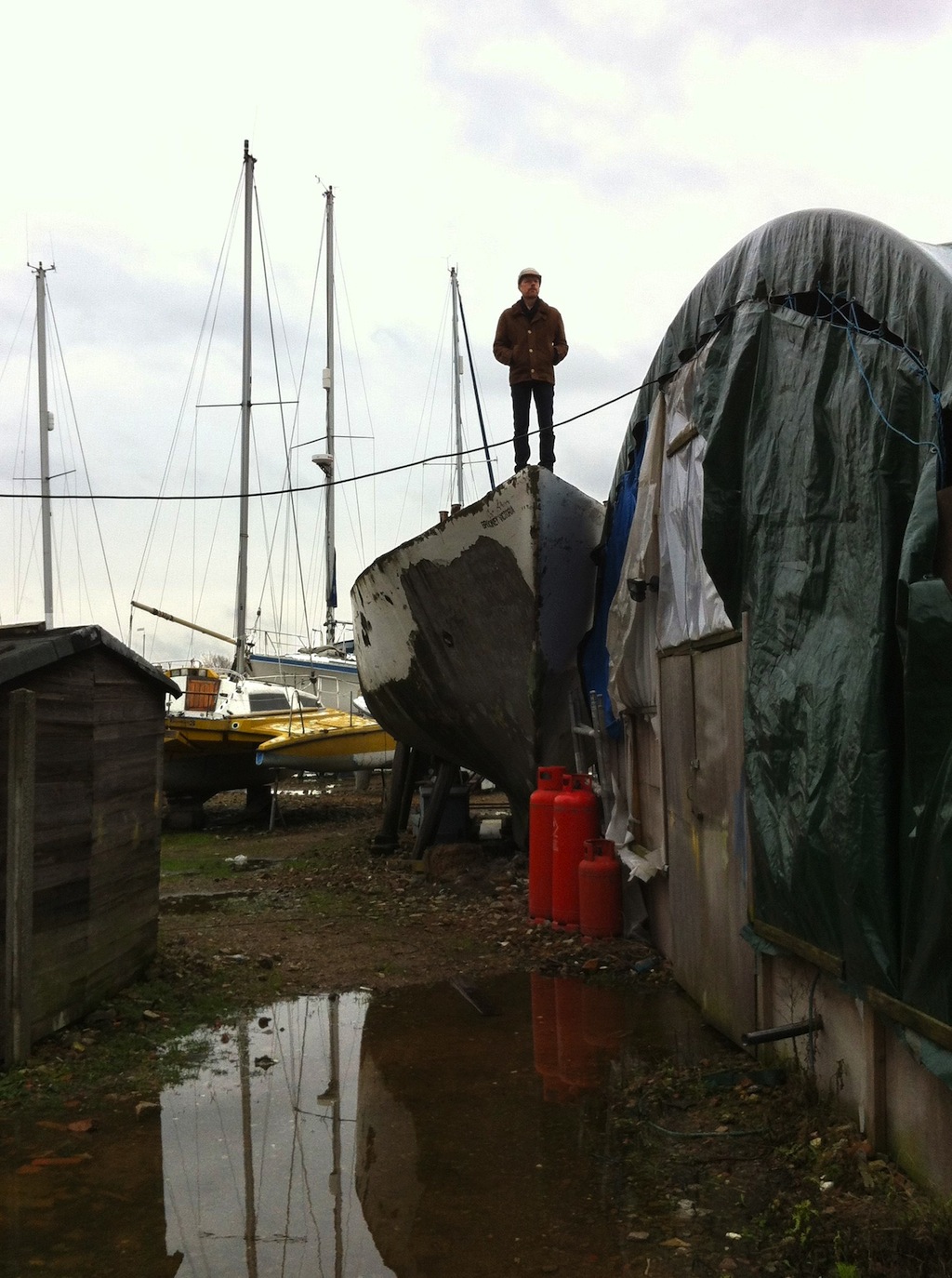 Hull-wide, © Simon Faithfull
Festivals du 3/10/2014 au 2/11/2014 Terminé


Brighton Photo Biennial, the UK's largest, international photography festival, returns for its sixth edition in 2014 and will take place across venues and public spaces in Brighton & Hove and beyond, from 4 October – 2 November 2014.
This year's Biennial has no single curator. Communities, Collectives & Collaboration will present a series of remarkable collaborations, featuring over 45 photographers, artists, collectives and partners. All are bound together by a common approach: projects produced through innovative, new and unexpected partnerships between individuals, practitioners and organisations from different fields, together with previously unseen perspectives on photography.
From collusion and intrusion in paparazzi photography, to the sinking of a boat to create an artificial reef; diverse explorations of national and local photographic archives to questions of custodianship; ambitious public participatory projects, to photographers collaborating with environmentalists, scientists, young people, online communities and each other, the 2014 edition will see a focus on photo-collectives, as well as showcasing the results of practitioners invited to work collaboratively for the first time.
2014 programme highlights:
Kalpesh Lathigra & Thabiso Sekgala present A Return to Elsewhere, a new, international
co-commission, a project of the Bristish Council's Connect ZA programme and part of the SA-UK Seasons 2014-2015, exploring the representation of communities in two different parts of the globe. In South Africa, the communities of Marabastad and Laudium, one a culturally and racially diverse community before forced relocation in the late 1940s, the other proclaimed an Indian Township under Apartheid in 1961. In the UK, in BPB14's home city, Brighton's largest ethnic minority group, although small, is also Indian, relating back to the British Indian Army during WW1. Presenting new work alongside family albums, postcards official state photography, and street and studio portraits, Lathigra and Sekgala explore photography's role in community representation, creating narratives and raising questions of truth and fiction, notions of connectivity and disconnect. The exhibition will be exhibited in Brighton and Johannesburg.
Amore e Piombo: The Photography of Extremes in 1970s Italy: Forty years on and Italy's 'Years of Lead' are still shrouded in mystery. Despite countless attempts to unravel the political confusion of the times, key tragic events remain unresolved. An unparalleled collection of photographs made by a group of photographers working for the Rome-based agency Team Editorial Services initiate viewers into the tumultuous era of 1970s Italy. Politics and celebrity are brought together through the paparazzi style of alto contrasto, collusion and intrusion. These images, curated by Archive of Modern Conflict, will appear alongside news footage, film sequences, sound recordings and Italian photo-books of the period.
Simon Faithfull's new collaborative commission, REEF, begins this August off the UK's South coast, where a boat will be towed out to sea from Portland, deliberately set on fire and sunk. Five cameras mounted on board will transmit live to the world as the boat makes its final journey to the bottom of the sea. The cameras will then remain transmitting for a year via a dedicated website, with the images relayed to exhibition installations at Fabrica Brighton, in Calais and Caen. Over this year the viewers will witness images from a watery underworld that show the ship slowly starting its metamorphosis from ship to artificial reef. REEF poetically explores the idea of collapse and renewal and leaves a positive lasting legacy for marine biodiversity.
Young imaginations take centre stage in Jan von Holleben's The Amazing Analogue: How We Play Photography, an exhibition of inspiring, joyful and curious images. The German photographer will collaborate with young people from Brighton & Hove, employing perspective, props and a box of tricks that owes much to the early film pioneers celebrated in Hove Museum's extraordinary collection. Exploring a mysterious archive of unidentified slides and negatives, von Holleben and his young team set out to discover what the strange images might depict, and to construct incredible machines that might help analyse them.
One Archive: Three Views is a collaboration between Magnum Photos, De La Warr Pavilion and Photoworks, who have invited photography historical and visual anthropologist Elizabeth Edwards, photographer Hannah Starkey and multi-media artist Uriel Orlow to visit Magnum Photos' prestigious archives, comprising over 68,000 prints. Guided by the former Magnum Photos archivist, Nick Galvin, the three selectors are challenged to reinterpret how social, cultural and political inclinations have shaped the archival content. The selectors have worked individually and jointly to look beneath the mythology of Magnum Photos. Starkey's interest arises from the female perspective and how work is subsequently engendered; Edwards investigates narrative gaps and absent histories, while Orlow teases out pictorial associations.
This year's Biennial sees a further series of projects that reimagine, celebrate and respond to archival collections and photographic archives. Stories Seen Through A Glass Plate celebrates The Reeves Studio in Lewes, thought to be the oldest continuously operated photographic studio in the world, where Edward Reeves took his first studio portrait in 1855. Today run by his great-great-grandson, its archive of over 200,000 images, half of which are glass plate negatives, is a unique living record of the daily life of the Lewes community and the history of photographic practice. Images from the Reeves Studio Archives will be exhibited as light boxes in thirty shop windows along Lewes High Street, near to the locations they were originally taken.
By 1974 documentary realism had a special prominence in English TV, film and photography, much now gathered in The Co-Optic Archives. Real Britain 1974: Co-Optic and Documentary Photography celebrates the 40th anniversary of the launch of the Co-Optic group's Real Britain postcard project. The group comprised emerging practitioners of the time, including Martin Parr, Daniel Meadows, Sirkka-Liisa Konttinen, Nick Hedges, Fay Godwin, Paul Hill, Ron McCormick and Gerry Badger. Curated by David Alan Mellor, this exhibition uncovers a lost episode in the development of social-documentary British photography.
Since 1937 anonymous individuals have submitted entries documenting their everyday lives to the Mass Observation Archive, creating an unparalleled collective portrait of British society. Working in partnership with schools and community organisations in the South East, the Mass Observation Archive have led creative workshops to enable people of all ages to document in text and photography their daily lives and aspects of their community often closed to the general public. The Mass Education Project invites visitors to explore archive boxes of autobiographical accounts, diaries, photographs and flip books.
For So Like You, artist Erica Scourti engages with the question of custodianship by working collaboratively with online communities, addressing the impact new technologies are having in transforming photography and its relationship to audiences. By using similar image searches to connect her personal archive of scanned photographs, letters, flyers and other ephemera to other pictures and their authors online, Scourti's project explores collective and shared authorship and notions of collaborative production with human, non-human and algorithmic agents. So Like You will show at BPB14 and simultaneously at The Photographers' Gallery's Media Wall
Ten photo essays, commissioned by FotoDocument in partnership with Photoworks and BioRegional, respond to the ten sustainability principles of One Planet Living in the form of site-specific installations in high profile public spaces throughout Brighton & Hove for ten months. Working with environmental specialists, established and emerging photographers will each respond to a different One Planet Living sustainability principal:
•Zero Waste – Brighton Waste House, University of Brighton – Sophie Gerrard
•Sustainable Transport – Brighton Railway Station – Jonathan Goldberg
•Sustainable Materials – Emmaus, Portslade – Amanda Jackson
•Local and Sustainable Food – Open Market, London Road – Sam Faulkner
•Sustainable Water – Hove Promenade - Thomas Ball
•Land Use and Wildlife – Foredown Tower – Murray Ballard
•Culture and Community – Dome, Café-Bar – Syd Shelton
•Equity and Local Economy – Amex Community Football Stadium – Nick Waplington
•Health and Happiness – Sussex County Cricket Ground – Valentina Quintano
•Zero Carbon – Shoreham Port – Jason Larkin
For Plane Materials, art duo Cornford & Cross work together with artist Andrew Lacon to explore the dialogue between photography and sculpture. Lacon's studio based practice draws on historical documents and photographs from the Library of Birmingham's archive that are specifically concerned with Roman antiquity and the framing of photographs of Roman sculpture. Cornford & Cross work differently, a non-studio based practice, they create work through discussion and debate, positing different conceptual ideas.
In Five Photography Collectives, contemporary views on photography provide a route into the resurgence of photography collectives. Invited for their varying styles and their approaches to working together, ABC, Burn My Eye, RUIDO Photo, Sputnik Photos and Uncertain States outline the impact of this way of working, nationally and internationally.
Further projects will present work submitted from open call. Night Contact, will bring their one night multimedia festival to Brighton on 18 October. Large scale projections will be presented across indoor and outdoor spaces on a single night, exploring ideas of collaboration, authorship and influence; Brighton's own Photobookshow, dedicated to raising the profile of artist-led photobooks, are calling for submissions based on this year's theme; and Photocopy Club will invite people to form collectives with their friends, family and peers and to submit work on the theme of community using photocopiers to reproduce the artworks in black and white.
Two out of town exhibitions show in association with the Biennial. Showing at the recently re- opened Ditchling Museum of Art + Craft and curated for Brighton Photo Biennial, is an exhibition of photographs, documenting one of the most influential artist communities of 20th Century Britain. The Guild of St Joseph and St Dominic was founded by Eric Gill, Edward Johnston and Hilary Pepler. With photographs from the museum collection and on loan from public and private archives, this show offers a rare glimpse at the artistic community at work and play. Along the coast at Towner, Eastbourne, presented in association with BPB, Twixt Two Worlds explores the transition between still and moving images and sees historic cine- cameras and magic lanterns set alongside work form contemporary artists including Douglas Gordon, Saskia Olde Wolbers and Jane & Louise Wilson.
Three exhibitions have developed from Photoworks Learning and Participation programme. With a strong emphasis on community collaboration, A View To The Past sees an intergenerational group of older people and undergraduates living in Brighton work together to create new work that fosters intergenerational links and addresses negative stereotyping. Art At Work examines the meaning of family through a collaborative project where local students have worked with artists James Casey, Alex Buckley and Marysa Dowling, to create staged family portraits using giant backdrops and costumes. Evolving in Conversation sees a further set of artists including Chloe Dewe Mathews create work on social change alongside young people working in response to the same theme.
Every BPB is complemented by Brighton Photo Fringe (BPF), a collaborative platform that supports early-career photographers and lens-based artists. 2012 saw over a hundred BPF exhibitions by 262 artists in 60 pop-up venues across the city. BPB14 is partnering BPF14 for a variety of events and will also collaborate with Brighton photo organisation Miniclick.
An extensive BPB14 public events programme will run throughout October and include events for a range of interests and experience including talks, seminars and workshops for adults, professionals, families, young people and schools.
The thematic nature of the 2014 Photoworks Annual features commissioned writing responding to the Biennial as well as encouraging debate and new ways of thinking about photography and its ever changing role in contemporary culture. It will be published to coincide with the launch of this year's Biennial.
More informations on :
http://bpb.org.uk/"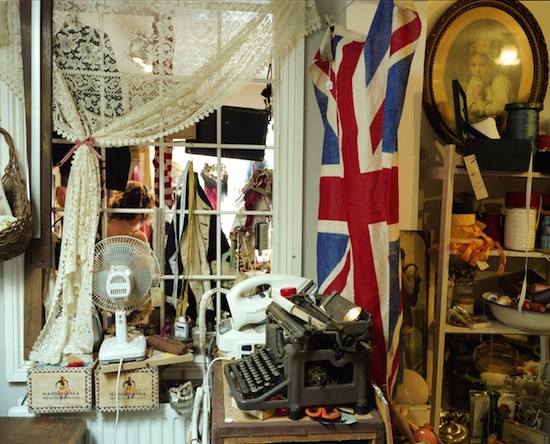 Vintage Workshop Kemp Town,
© Amanda Jackson/FotoDocument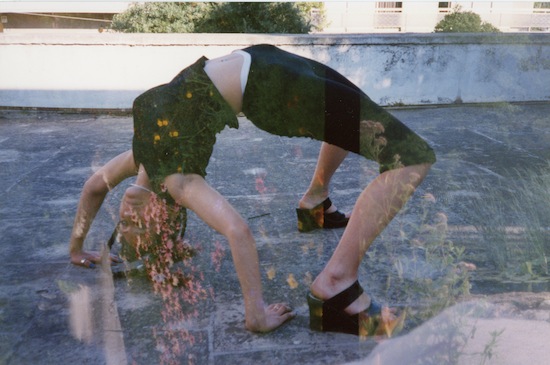 Ro, Backbend,
© Erica Scourti