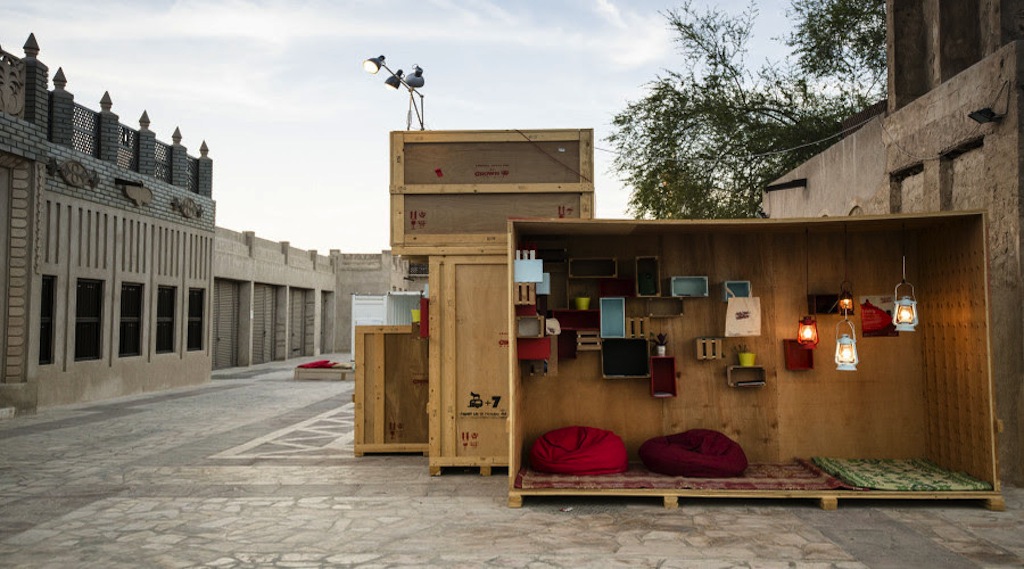 © Analog Production
Festivals du 19/3/2014 au 22/3/2014 Terminé
Art Dubai Madinat Arena, Madinat Jumeirah Dubai, United Arab Emirates Arabie saoudite
Art Dubai is held under the patronage of His Highness Sheikh Mohammed bin Rashid Al Maktoum, Vice-President and Prime Minister of the United Arab Emirates, and Ruler of Dubai.
The eighth edition of Art Dubai takes place March 19-22, 2014, at Madinat Jumeirah and celebrates the fair as an essential meeting point in the art world, offering the opportunity to engage with the most comprehensive line-up of artists from across the region and the world.
Over the past eight years, Art Dubai, the leading international art fair in the Middle East and South Asia, has become a cornerstone of the region's fast-growing contemporary arts community and home to a select yet diverse line-up of globally sourced galleries. In 2014,
Art Dubai features more than 85 galleries from 36 countries presented in three programmes: Contemporary; Modern, devoted to masters from the Middle East and South Asia; and Marker, a curated section of art spaces from Central Asia and the Caucasus. Art Dubai's extensive not for profit programme includes a dynamic roster of commissioned projects; artists' and curators' residencies; an exhibition of works by winners of the annual The Abraaj Group Art Prize; and the thematically-curated talks programme, the Global Art Forum.
Art Dubai is held in partnership with The Abraaj Group and is sponsored by Cartier and Emaar. Madinat Jumeirah is home to the event. The Dubai Culture and Arts Authority is a strategic partner of Art Dubai, and supports the fair's year-round education programme.
Opening Times
WEDNESDAY MARCH 19
1pm – 4pm Art Dubai Ladies Preview
3pm – 6pm Global Art Forum
4pm – 9.30pm Art Dubai Opening
THURSDAY MARCH 20
3pm – 6pm Global Art Forum
4pm – 9.30pm Art Dubai Programme and Gallery Halls
FRIDAY MARCH 21
2pm – 9.30pm Art Dubai Programme and Gallery Halls
3pm – 6pm Global Art Forum
SATURDAY MARCH 22
12pm – 6.30pm Art Dubai Programme and Gallery Halls
Contemporary:
Art Dubai's contemporary halls feature a diverse selection of over 70 galleries from the world's most established to dynamic young artspaces across 30 countries. An international fair with its roots in the Gulf, Art Dubai features painting, sculpture, installation, photography and video by more than 500 artists.

Modern:
New in 2014, Art Dubai Modern is devoted to Middle Eastern and South Asian art from the twentieth century; the programme includes 11 galleries presenting solo and two-person shows of influential modern masters, plus research projects, talks and tours. Art Dubai Modern is advised by a curatorial committee of eminent curators and historians: Savita Apte, Catherine David, Kristine Khouri and Nada Shabou.

Marker:
Marker is Art Dubai's curated, thematic programme of emerging artspaces. Following last year's spotlight on West Africa, Marker 2014 looks to Central Asia and the Caucasus and is curated by the artists Slavs and Tatars. Through the scope of portraiture, the works celebrate the complexities of faith, identity and language in these regions and their immediate relevance not only to the Muslim world, but to a global audience. The programme is accompanied by a set of new artists' books published by onestar press and daily talks and tours.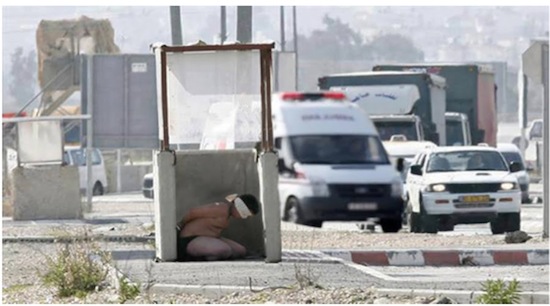 © Leila Heller Gallery
Art Dubai Projects:
Art Dubai Projects is a not-for-profit programme of new commissions by established and upcoming artists that explores the fabric of the art fair and of its home in the UAE. Curated in 2014 by Fawz Kabra, the programme invites artists to intervene in all areas of the fair–from its print material to the terraces onsite–and features installation, drawing, painting, performance and sculpture.
Artists selected for Art Dubai Projects 2014 include Nadia Ayari,Youmna Chlala,ClarkHouse Initiative, Sunoj D, Maitha Demithan, Sara Al Haddad, Shuruq Harb, Najat Makki, Amina Menia, Maryam Al Qassimi, Mounira Al Solhand Hajra Waheed.
Global Art Forum:
Featuring commissioned projects and research, as well as live talks, the Global Art Forum brings together a diverse line-up of participants, including artists, curators, musicians, strategists, thinkers and writers.

Titled « Meanwhile…History », the Global Art Forum 2014 creates a timeline of turning points in history – significant decades, years, days, minutes or seconds that shifted an understanding of the world.
Commissioned by Shumon Basar with co-directors Omar Berrada and Ala Younis, the Forum is a journey through known and unknown histories, of critical change and secretly seismic moments. The Global Art Forum runs over 5 days at Katara Art Center, Doha, March 15-16 and at Art Dubai, Mina A' Salam, Madinat Jumeirah, Dubai, March 19-21, 2014.
The Forum Fellows programme returns in 2014 with a focus on curating and is led by Tirdad Zolghadr. The commissioned projects inspired by the Global Art Forum are presented in Forum Forum.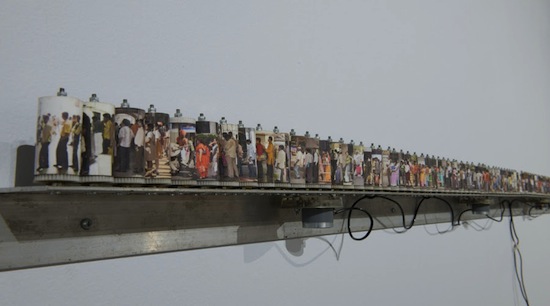 © Courtesy of Maraya Art Center

Participating galleries
CONTEMPORARY
. 313 Art Project, Seoul
. Agial Art Gallery, Beirut
. Sabrina Amrani Gallery, Madrid
. Art Factum Gallery, Beirut
. L'Atelier 21, Casablanca
. Athr Gallery, Jeddah
. Ayyam Gallery, Dubai/London/Beirut/Jeddah/Damascus
. Baró Galeria, São Paulo
. Bolsa de Arte, Porto Alegre/São Paulo
. The Breeder, Athens/Monte Carlo
. Laura Bulian Gallery, Milan
. Carbon 12, Dubai
. Carroll / Fletcher, London
. Chatterjee & Lal, Mumbai
. Chemould Prescott Road, Mumbai
. Galleria Continua, San Gimignano/Beijing/Le Moulin
. CRG Gallery, New York
. Galerie Chantal Crousel, Paris
. D Gallerie, Jakarta
. Gallery Etemad, Dubai/Tehran
. Experimenter, Kolkata
. Gallery Isabelle van den Eynde, Dubai
. Galerie Imane Farès, Paris
. Selma Feriani, London/Tunis
. Galleria Marie-Laure Fleisch, Rome
. GAGPROJECTS, Adelaide/Berlin
. Galerist, Istanbul
. Giacomo Guidi Arte Contemporanea, Rome
. Gladstone Gallery, New York/Brussels
. Marian Goodman Gallery, New York/Paris/London
. Alexander Gray Associates, New York
. Green Art Gallery, Dubai
. Grey Noise, Dubai
. Hales Gallery, London
. Leila Heller Gallery, New York
. Kashya Hildebrand Gallery, London/Zurich
. Galerie Hussenot, Paris
. In Situ / Fabienne Leclerc, Paris
. Rose Issa Projects, London
. Galerie Jaeger Bucher, Paris
. Galerie Rodolphe Janssen, Brussels
. Kalfayan Galleries, Athens/Thessaloniki
. Galerie Krinzinger, Vienna
. Lombard Freid Gallery, New York
. Lumen Travo, Amsterdam
. Elmarsa, Tunis/Dubai
. Galerie Greta Meert, Brussels
. Victoria Miro, London
. Marisa Newman Projects, New York
. Galleria Franco Noero, Turin
. Gallery Wendi Norris, San Francisco
. Galerie Nathalie Obadia, Paris/Brussels
. Omenka Gallery, Lagos
. Ota Fine Arts, Tokyo/Singapore
. Paradise Row, London
. Pechersky Gallery, Moscow
. Pi Artworks, Istanbul/London
. Pilar Corrias, London
. Galerie Polaris, Paris
. Tyler Rollins Fine Art, New York
. Schleicher/Lange, Berlin
. Sfeir-Semler Gallery, Hamburg/Beirut
. Gallery SKE, Bangalore/New Delhi
. Tashkeel, Dubai
. Galerie Daniel Templon, Paris/Brussels
. The Third Line, Dubai
. Galerie Tanja Wagner, Berlin
. Yavuz Fine Art, Singapore
MODERN
. Agial Art Gallery, Beirut
. Aicon Gallery, New York/London
. Albareh Art Gallery, Manama
. ArtChowk, Karachi
. Karim Francis, Cairo
. Grosvenor Gallery, London
. Jhaveri Contemporary, Mumbai
. Lawrie Shabibi, Dubai
. Elmarsa, Tunis/Dubai
. Galerie Janine Rubeiz, Beirut
. Shirin Gallery, Tehran/New York
MARKER
. Art East, Bishkek
. Asia Art+, Almaty
. North Caucasus Branch of the National Centre for Contemporary Art (NCCA), Vladikavkaz
. Popiashvili Gvaberidze Window Project, Tbilisi
. YARAT Contemporary Art Space, Baku
http://www.artdubai.ae/"
http://www.artdubai.ae/"