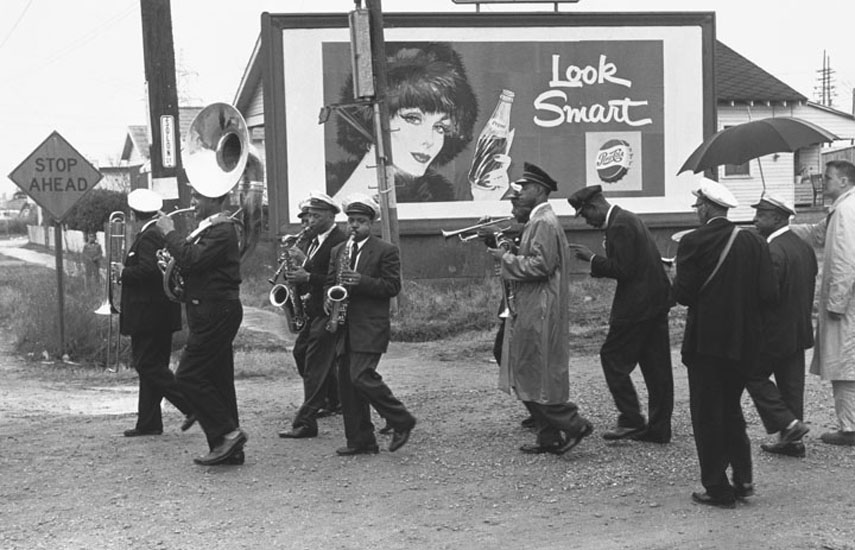 Warning: mktime() expects parameter 5 to be int, string given in /var/www/vhosts/actuphoto.com/httpdocs/read.php on line 176
Expositions du /4/2014 au 7/9/2014 Terminé

Yale University Art Gallery 1111 Chapel St CT06510 New Haven États-Unis


This exhibition brings together Lee Friedlander's and Milt Hinton's extraordinary images that capture the people, spirit, and history of jazz. Friedlander's photographs of New Orleans musicians were made during a series of visits to the city from the late 1950s to the 1990s. Renowned bassist Milt Hinton's photos were shot over the course of his musical career, which spanned the 20th century, and offer an insider's view of the jazz scene. Organized by students, including musicians from the Yale Undergraduate Jazz Collective, this show features performances by student, faculty, and community jazz groups throughout its run.
Exhibition organized by Yale University students under the direction of Pamela Franks, Deputy Director for Exhibitions, Programming, and Education and the Interim Seymour H. Knox, Jr., Curator of Modern and Contemporary Art; Molleen Theodore, Assistant Curator of Programs; and Joshua Chuang, the Richard Benson Associate Curator of Photography and Digital Media. Made possible by the Jane and Gerald Katcher Fund for Education; the John F. Wieland, Jr., B.A. 1988, Fund for Student Exhibitions; and the Nolen-Bradley Family Fund for Education.