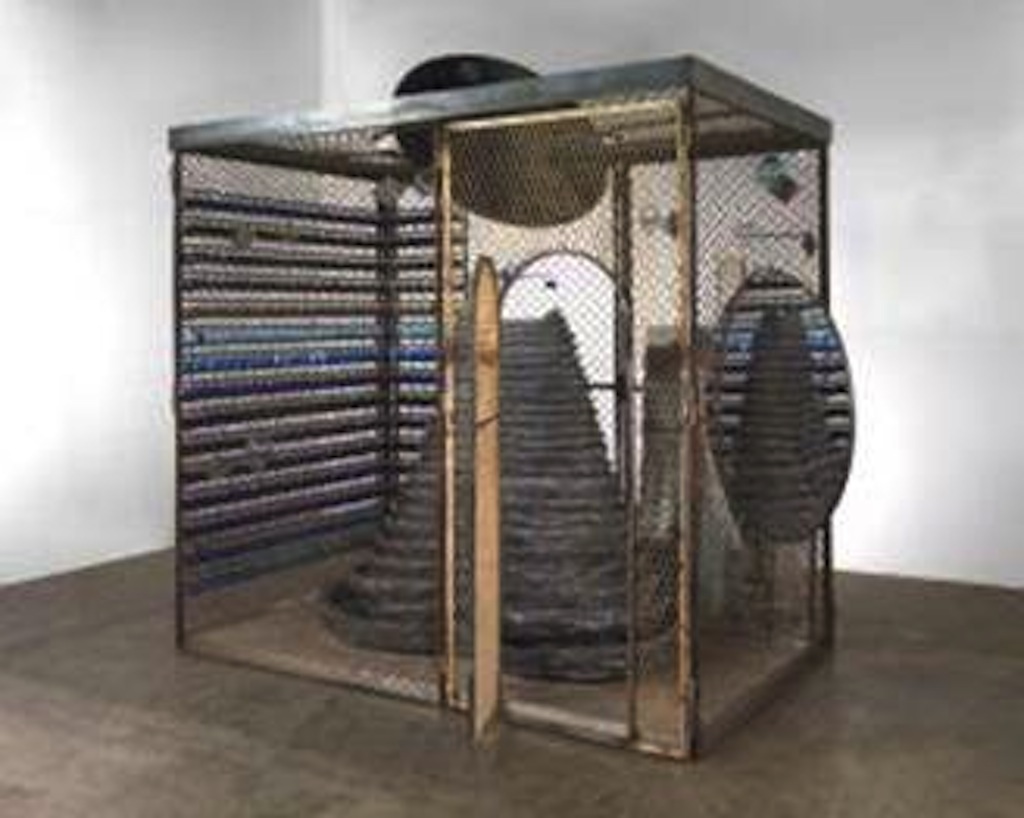 Louise Bourgeois , Cell XV (For Turner) , Detail, 2000 Steel, aluminium, mirrors, glass and water, 274.3 x 304.8x 172.7cm © The Easton Foundation. Courtesy Cheim & Read, New York
Festivals du 20/11/2013 au 23/11/2013 Terminé

Abu Dhabi Art UAE Pavilion and Manarat Al Saadiyat, Saadiyat Cultural District Abu Dhabi Émirats arabes unis


Together with works from 50 participating galleries, Abu Dhabi Art's Public Programme explores the notion of the transnational, or how art extends beyond geographic boundaries, through the perspectives of influential artists, curators, collectors, gallerists and scholars from around the world.
The 2013 Programme highlights the discovery of new art and artists; introduces transnational perspectives on Pop Art and the mediated image; questions the notion of value and the means by which it is created; and considers the shifting scale of art – from 12 Beyond (large-scale works) situated throughout Abu Dhabi Art, to art from the exhibition Small is Beautiful which sits in the palm of your hand.
A highlight panel exploring about the close affinities and at times relationship between art and architecture welcomes legendary artists, architects and representatives of leading museums and galleries; conceptual artist Jenny Holzer, architect Jean Nouvel, Alain Seban, President of the Pompidou Centre in Paris and gallerist Thaddaeus Ropac, to discuss the critical role of both art and architecture in the vision and life-blood of cities.
The four days feature a special parallel presentation of the Guggenheim Abu Dhabi: Talking Art Series, a set of in-depth discussions with artists from around the world whose works are part of the Guggenheim Abu Dhabi permanent collection. The focus will be a transnational dialogue on themes such as Pop Art and the Mediated Image; System, Process, Concept; and History, Memory Narrative discussed by participating artists Angela Bulloch, Yang Fudong, Heinz Mack, Marwan, Hassan Sharif and Monika Sosnowska.
Gallerists Johnson Chang, Lorenzo Fiaschi, Mohammed Hafiz and Isabelle van den Eynde discuss the dichotomy of value and art. A panel linked to the exhibition series Emirati Expressions, the latest edition which is running at Manarat Al Saadiyat until January 2014 includes Abdul Qadr Al Rais, Dr. Najjat Makki, Jalal Luqman, Sumayyah Al Suwaidi and Mattar bin Lahej. These artists of different generations will explore their connectedness through a history of mentorship, education and efforts to establish a solid infrastructure for the arts in the UAE.
Finally, a range of artistic responses to the different socio-economic and political situations throughout Arab cities today is explored in a series of films by the Sharjah Art Foundation Film Programme curated by the foundation's Director Hoor Al-Qasimi called 'Where are the Arabs?'. Work by Joanna Hadjithomas and Khalil Joreige, Rania Stephan, Lamia Joreige and Jayce Salloum among others will be included.
'Whether explored through Abu Dhabi Art's extensive public programme of panels and workshops, seen in our film series, or experienced through the works on show by our participating galleries, Abu Dhabi Art 2013 is underscored by the experience of the artistic practice flowing across national borders and other traditional boundaries," said Tairone Bastien, Senior Public Programmes Manager, Abu Dhabi Tourism & Culture Authority (TCA Abu Dhabi).
"Rather than highlighting the differences between artists and regions, or labelling them by country, the transnational approach blurs those lines to celebrate the commonality and sense of community felt by artists globally, and this is a key theme of Abu Dhabi Art 2013," adds Reem Al Mansoori, Public Programmes Officer, TCA Abu Dhabi.
With a 91% return rate of galleries from 2012, the theme of the 'transnational' and its reference to the movement, exchange and sharing of ideas across borders – is a reoccurring idea reflected by this year's line-up of exhibitors, artists and programming.
Abu Dhabi Art 2013 presents 50 galleries from all over the world:
- Galleries from the Middle East and North Africa total 16 exhibitors, including Oman, Saudi Arabia, Tunisia and the UAE. This year's Bidaya (beginning' in Arabic) gallery, Dubai-based LawrieShabibi, recognizes an emerging gallery making strides within the international art scene. Athr Gallery, the leading contemporary gallery in Saudi Arabia, presents works by Ahmed Mater, including a large-scale installation 'Cowboy Code' which pays homage to boys and the Wild West, while referencing notions of religious equality.
- 44% of exhibitors represent Europe, including galleries from France, Switzerland, Austria, Germany, the UK, Italy, Spain and Ireland. Specialising in European and American contemporary art Galerie Thaddaeus Ropac showcases a sculpture by Austrian artist Erwin Wurm who redefined the term sculptural work. Paris-based Galerie Enrico Navarra also brings Frank Stella.
- 12% of exhibiting galleries hail from the USA. New York based gallery Cheim & Read debuts at Abu Dhabi Art this year and presents an installation by the late contemporary master Louise Bourgeois.
- Three galleries from Asia represent artists from Taiwan, Hong Kong, China and South Korea. Chinese artist Zhang Hongtu, represented by Taipei and Beijing based Tina Keng Gallery, presents a large scale painting entitled Shanshui a series that began in 1998. Hongtu is a founder of The Chinese United Overseas Artists Association, along with fellow Chinese artist and past Abu Dhabi Art exhibitor Ai Weiwei.
Abu Dhabi Art organised by Abu Dhabi Tourism & Culture Authority is an annual platform for modern and contemporary art and design to be held from 20-23 November 2013. Sponsored by Julius Baer, the leading Swiss private banking group with a focus on serving and advising sophisticated private clients, Abu Dhabi Art is held at Manarat Al Saadiyat and the iconic UAE Pavilion on Saadiyat Island. For more information visit: www.abudhabiart.ae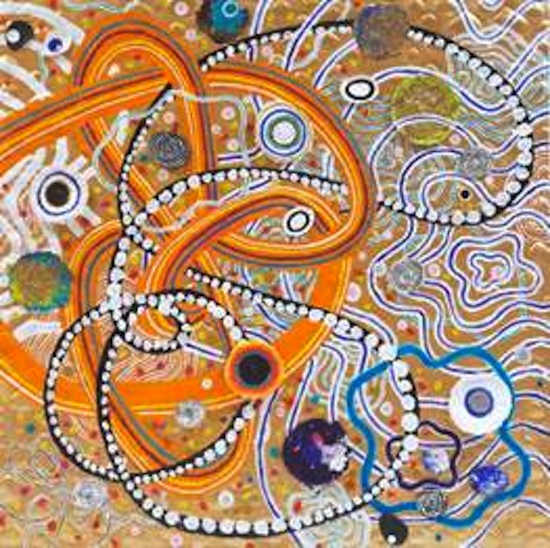 Nabil Nahas, Betty Boop, 2013
Acrylic on canvas, 152.4 x 152.4 cm
© Nabil Nahas 2013