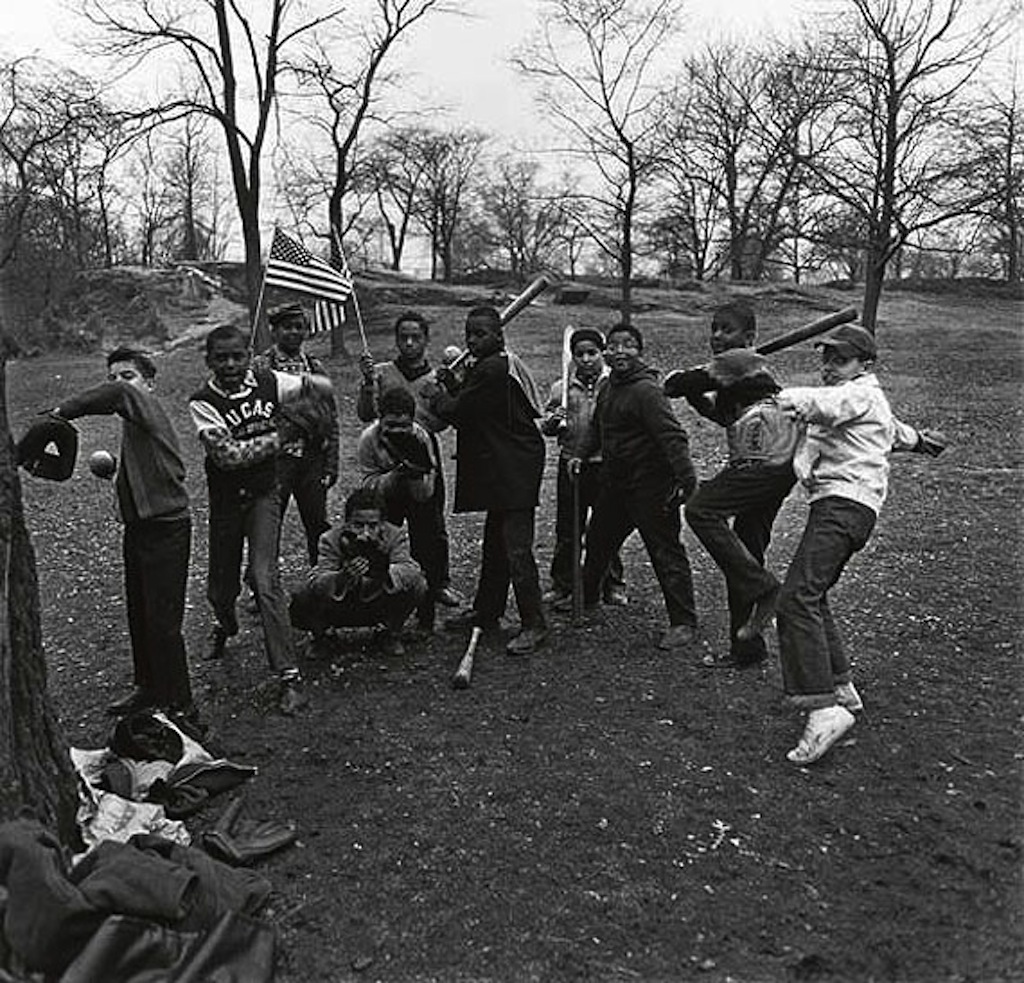 © Estate of Diane Arbus
Ventes du 26/2/2013 au 26/2/2013 Terminé

Swann auction Galleries 104 East 25th Street 10010 New York États-Unis


Swann Galleries' auction of Fine Photographs on Tuesday, February 26 offers an outstanding selection of images that range from mid 19th century travel albums to contemporary art from the late 20th century.

There is a rich assortment of early travel albums filled with images of Asia from the estate of Fong Chow, a ceramicist who went on the become Chinese ceramics curator at the Metropolitan Museum of Art, and a lifelong collector of photographs.

Among the items from his estate are an important travel album formerly belonging to William Williams containing a total of 85 photographs of Japan, China, India and Egypt by Felice Beato and others, 1870s (estimate: $10,000 to $15,000); an album with more than 95 photographs of Japan, Hong Kong, Gibraltar, Malta, Italy and Pt. Said, including panoramas, mid 1870s ($8,000 to $12,000); and a mini-collection of 78 rare carte-de-visite portraits in en plein air or studio settings by various photographers and subjects including street tradesmen, religious figures, women and mandarin officials in locations throughout China, including Hong Kong, Shanghai, and Soochow, 1860s-1870s ($6,000 to $9,000).

Also among the early photographs in the auction are Beal's Photographic View of New York, a three-part panorama from the Brooklyn Bridge Tower depicting Lower Manhattan, 1876 ($12,000 to $18,000); Carleton E. Watkins's Yosemite, on the Road to Yosemite Falls, mammoth albumen print, 1878-1881 ($10,000 to $15,000); Karl Struss's A Portfolio, 1909/29, with 15 platinum print photographs, printed 1979, signed by Struss and the printer ($10,000 to $15,000); and a complete copy of Volume #1 of Edward S. Curtis's The North American Indian, with 39 photogravures from Curtis's study of Native Americans, including many of his best-known images, such as The Vanishing Race, 1907 ($70,000 to $100,000).

Another legendary work of photographic literature is Doris Ulmann's Roll, Jordan, Roll, with text by Julia Peterkin, one of 350 signed and numbered by Ulmann and Peterkin, 1933 ($15,000 to $25,000).


Fine art photography highlights include several avant-garde and abstract images including André Kertész's experimental image of the female form, Distortion #128, warm-toned silver print, 1931-33 ($30,000 to $45,000); two of Man Ray's Société Anonyme photo postcards, Lampshade and Marcel Duchamp's "A Regarder d'Un Oeil, de Prés Pendant Presque une Heure," both 1920 ($10,000 to $15,000 and $15,000 to $25,000 respectively); and a signed hors commerce copy of the Brassaï portfolio Transmutations, with 12 cliché verre photographs from 1934-1935 ($8,000 to $12,000).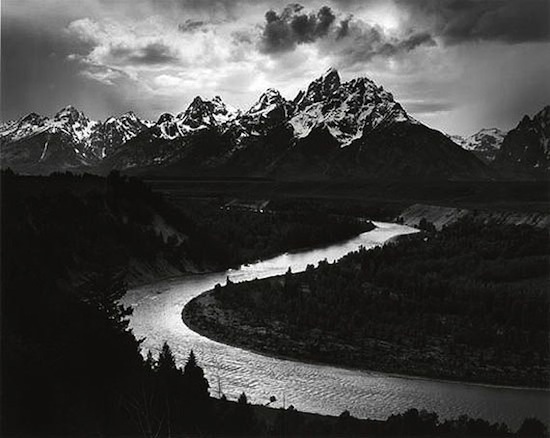 © The Ansel Adams Publishing Rights Trust

Among several classic images by Ansel Adams is the majestic The Grand Tetons and the Snake River, silver print, 1942, printed 1971-72 ($50,000 to $75,000).

Also well represented in the sale is Henri Cartier-Bresson, with an inscribed Trafalgar Square on the day of the Coronation of King George VI, London, 1937, printed late 1950s, gifted by Cartier-Bresson to Bill Stanton, with whom he worked Magnum, in 1972 ($20,000 to $30,000); and Alberto Giacometti at La Galerie Maeght, Paris, France, silver print, 1961, printed late 1980s, a gift to the photographer's printer, Igor Bakht ($10,000 to $15,000).

Capturing European society of the early and mid 20th century were Alfred Eisenstaedt's images, such as the tender First Lesson in the Truempy Ballet School, Berlin, 1930, printed 1995 ($6,000 to $9,000); Premier at La Scala, Milan, 1933, printed 1995 ($10,000 to $15,000); and the irrepressible Children at a Puppet Theatre, Paris, 1963, printed late 1990s ($8,000 to $12,000).

Fascinating portraits include W. Eugene Smith's Albert Schweitzer, silver print, 1949, printed early to mid 1950s, from the Collection of the Overseas Press Club ($9,000 to $12,000); Bert Stern's legendary portfolio The Last Sitting, with 10 Chromogenic prints of Marilyn Monroe's session with the photographer just before her death, 1962 ($15,000 to $20,000); and Philippe Halsman's Albert Einstein, Yousuf Karsh's Ernest Hemingway, Robert Doisneau's Les Pains de Picasso and Arnold Newman's two photographs of Piet Mondrian.

From the latter half of the 20th century are two Robert Frank lots, the first a small archive including a Polaroid and two books, The Americans and London/Wales, both signed and inscribed by Frank ($6,000 to $9,000), the other a silver print, Valencia, Spain, circa 1952, printed 1960s ($7,000 to $10,000); in addition to William Klein New York 54/55, portfolio with 12 gritty photographs of New York City, artist's proof, signed by Klein, printed 1978 ($14,000 to $18,000); Diane Arbus's Baseball Game in Central Park, NYC, 1962, printed 1986 ($9,000 to $12,000); Robert Adams's Edge of San Timoteo Canyon, San Bernardino County, California, 1979 ($10,000 to $15,000); William Wegman's The Puppy Portfolio, with eight Chromogenic prints of puppies in various locations and poses, 1983-1989, printed 1989 ($10,000 to $15,000); and Edward Burtynsky's Carrara Marble Quarries #25, Chromogenic print, 1993 ($8,000 to $12,000).

The auction will begin at 2:30 p.m. on Tuesday, February 26.

The photographs and books will be on public exhibition at Swann Galleries Thursday, February 21 and Friday, February 22, from 10 a.m. to 6 p.m.; Saturday, February 23, from noon to 5 p.m.; Monday, February 25, from 10 a.m. to 6 p.m.; and Tuesday, February 26, from 10 a.m. to noon.

An illustrated catalogue with information on bidding by mail or fax, is available for $35 from Swann Galleries, Inc., 104 East 25th Street, New York, NY 10010, or online at www.swanngalleries.com..

For further information, and to make advance arrangements to bid by telephone during the auction, please contact Daile Kaplan at (212) 254-4710, extension 21, or via e-mail at dkaplan@swanngalleries.com.. Live online bidding is also available via Artfact.com..