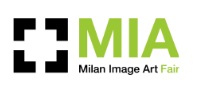 Le festival italien "Milan Image Art Fair" a reçu cette 20 000 visiteurs.

MIA – Milan Image Art Fair confirms its position among the most important contemporary art fairs in Italy. Besides being the first art fair devoted entirely to photography and video in Italy, MIA Fair is also quickly establishing its position in the international photography art fair calendar.

During the three days of the fair – from 4th to 6th May, at Superstudio Più in Milan – the photography and video art show conceived and directed by Fabio Castelli was visited by 20,000 people, including approx. 6,000 on the opening evening only, with 1,000 press registrations, both Italian and international. The record achieved at the first edition last year was beaten by over 5,000 attendances.

Its formula – unique on the Italian and international trade-fair scene – with one stand for each artist and each artist having his/her own catalogue, enabling the visitors to view over 200 personal of Rodney Smith; the Italian gallery Oltredimore (Bologna) sold 2 photos of Gabriele Corni, for 6,400 Euro and 4,800 Euro respectively.
Photography Fine Art from Switzerland (Lugano) sold 3 photos of Luigi Ghirri, for 5,000 Euro one and 10,000 Euro each the other two. Admira (Milan) sold a printing by Leonard Freed New York for 2,000 Euro and other two for 10,000 Euro and one by Ugo Mulas, Ettore Sottsass e Fernando Pivano, Vogue Uomo, for 1,800 Euro, acquired by the designer Fabio Novembre. The Italian gallery Artistocratic (Bologna) sold 5 photos by Ferdinando Scianna in a price range 3,000 - 5,000 Euro and photos by Nicola Cicognani for 1,300 – 2,800 Euro.

Among the young artists we report as examples the sale of 4 pieces by Olimpia Soheve, exhibited by Byline photo (Milan) and the 8 photos by Filippo Chieli, exhibiting in the MIA Proposal section. Outstanding results for Gianfranco Chiavacci, part of a special event organized by MIA Fair in conjunction with the Italian gallery Die Maurer. The gallery sold 20 photos of this artist from Tuscany, who passed away in 2011, in a price range 1,000 - 4,000 Euro and developed relevant contacts with both Italian and international curators and a Japanese publisher who intends to elaborate a specific project on this artist's experimental research.

MIA Fair, created with the aim of standing out from the traditional pattern of Italian artfairs, has highlighted the transverse role of photography in the languages of expression of the contemporary art system.