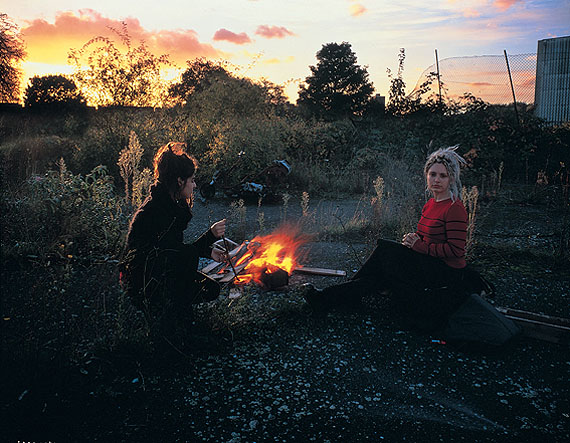 Tom Hunter, The Vale of Rest, 2000 © Tom Hunter
Ventes du 17/2/2011 au 17/1/2011 Terminé

The Photographers' Gallery 16 - 18 Ramillies Street W1F 7LW London Royaume-Uni


To coincide with its 40th anniversary, The Photographers' Gallery, London will stage a Charity Auction at Christie's South Kensington on Thursday 17 February 2011. Designed to help raise the final funds to transform its Ramillies Street premises, the event will comprise a Live and Silent Auction, offering 70 lots. With estimates ranging from £600 to £10,000, this will be the perfect opportunity for collectors of photography to add to their collections, while supporting a new state-of-the-art photography gallery in London.

From Helmut Newton to Rineke Dijkstra, Sebastião Salgado to Corinne Day, the works on sale will reflect some of the extraordinary talents who have exhibited at the Gallery during its 40 year history. Many of the included artists, such as Lee Miller and Sally Mann, exhibited for the first time in the UK at The Photographers' Gallery. Eighteen past winners and nominees of the prestigious annual Photography Prize have also donated works in recognition of the Gallery's support of their work at pivotal times in their careers.

The works will be on public display at Christie's South Kensington from Saturday 12 until Thursday 17 February 2011, culminating in the Live Auction of over 30 lots at 20.00 on Thursday 17 February 2011. A series of free public talks by featured artists Simon Roberts, Rut Blees Luxemburg and Karen Knorr, as well as Gallery Curator Stefanie Braun, will be programmed during the viewing days.
There will also be a Silent Auction of more than 30 lots, with bidding available throughout the viewing period, enabling photography collectors at every level to show their support for The Photographers' Gallery.

Brett Rogers, Director of The Photographers' Gallery said, 'This is an exciting opportunity for us to raise the final funds needed for our new building. We have been overwhelmed by the generosity of such a large number of photographers and gallerists, as well as private individuals and Patrons, who have chosen to donate works to the Auction. Their support demonstrates their enthusiasm to help us realise our vision to create a new home for photography in London. Photography is one of the most universal and democratic mediums of our time. At no other point in our history has photography proven to be so popular with artists and audiences. I look forward to welcoming all our supporters to the new Photographers' Gallery later this year.'

All proceeds from the Auction will go towards the Gallery's ongoing campaign to complete a new photography gallery on Ramillies Street, just off Oxford Street, in the heart of London's West End. The transformed Photographers' Gallery will comprise three dedicated gallery floors, an education floor, improved Bookshop and Print Sales spaces and a street level Café/Bar. Construction has already started on this impressive project, with the Gallery due to open in Autumn 2011.
As a public gallery and charity, The Photographers' Gallery raises all its income from its Enterprises which go back into supporting the public programme, and through the generous support of individuals, trusts and foundations. Further information on the Gallery and its activities can be found at