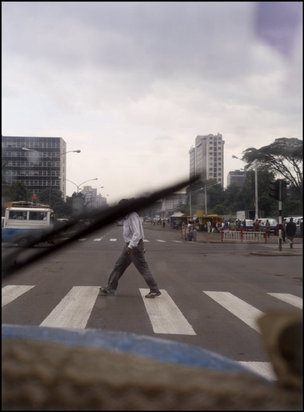 Warning
: mktime() expects parameter 4 to be int, string given in
/var/www/vhosts/actuphoto.com/httpdocs/read.php
on line
243
Expositions du 30/O6/2010 au 14/08/2010 Terminé
FFOTOGALLERY Plymouth Road CF64 3DH Penarth Royaume-Uni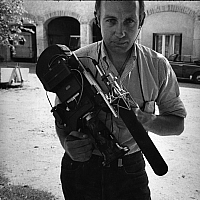 FFOTOGALLERY, the national development agency for photography and lens-based media in Wales, is pleased to present Villes/Cities, a new exhibition by multi-award winning Magnum photographer and filmmaker Raymond Depardon.
Raymond Depardon's three year project led him to twelve evolving cities around the world. In each city he lost himself in the crowd, becoming an invisible 'picture thief' to record unguarded images of people in streets, squares, shops and cafes going about their everyday lives in a series of distinct locations. "I remained a tourist a little off the beaten track, full of curiosity, but always an amateur". Favouring a spontaneous and instinctual approach and shooting pictures on the move, he spent only a short time in each place to ensure that the images preserved his first impressions.

The resulting exhibition of photographs, presented like a continuous filmstrip, captures the movement of people within the metropolis and builds a fascinating narrative exposing aspects of life which can otherwise be taken for granted. The cities in question are Addis-Ababa, Berlin, Buenos Aires, Cairo, Dubai, Johannesburg, Moscow, New York, Paris, Rio de Janeiro, Shanghai and Tokyo.

Raymond Depardon began taking photographs in 1954 on his family farm in Garet, France, at the age of 12. In 1966 he co-founded the Gamma photographic agency, reporting from around the world. From 1974 to 1977, as a photographer and filmmaker, he covered the kidnap of French ethnologist François Claustre in northern Chad. He also began to make documentary films alongside his photography career. In 1978, he joined Magnum and continued his reportage work. He has made eighteen feature-length films and published forty-seven books. Villes/Cities is organised in association with Magnum Photos.
Réagissez à cet article