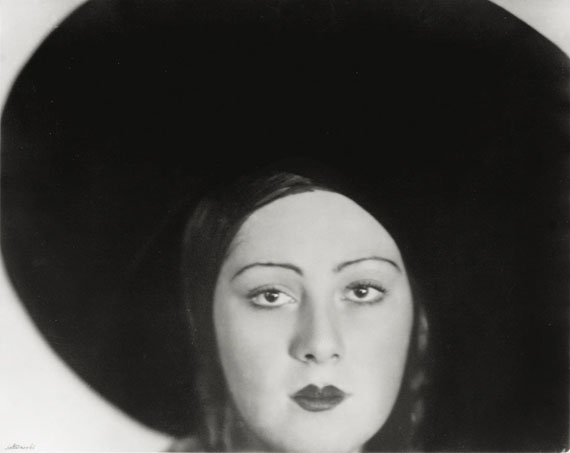 Lotte Jacobi
 HEAD OF A DANCER, BERLIN 
(THE DANCER NIURA NORSKAYA). 1929
 Gelatin silver print, 1970s. 16 x 20 in. In the lower left signed in pencil.
Ventes du 5/6/2010 au 5/6/2010 Terminé
Villa Grisebach Auktionen Fasanenstraße 25 10719 Berlin Allemagne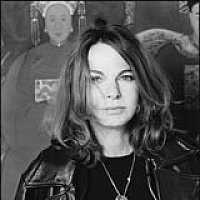 Thursday, June 3rd, 2010
3 p.m.

Preview Exhibition: May 29th - June 2nd
Saturday – Tuesday 10 a.m. – 6.30 p.m.
Wednesday 10 a.m. - 5 p.m.
Fasanenstraße 73, 10719 Berlin

Online-Catalogue: www.villa-grisebach.de

Lotte Jacobi's "Head of a Dancer" (1929) is one of modern photography's most iconic images and is presented in the auction in an unusually large print from the 1970s (estimate of 22,000-25,000 EUR). Yet another rare photograph is the humorous snap-shot by the Bauhaus artist Josef Albers depicting "The musician Bruno Canaresi and the actress Schifra in Ascona". This image is one of only three known Vintage prints from 1930 (estimate of 10,000-12,000 EUR). A further highlight is Erwin Blumenfeld's self-portrait entitled "Masque", which was produced between 1958-1961 (estimate of 9,000-11,000 EUR). Previously in the collection of Elsa Combe-Martin, a close friend of Juliet Man Ray, a convolute of private photographs of Man Ray is being auctioned in thematic groups of images, as well as in single images such as "Double Self-Portrait" (estimate of 5,000-7,000 EUR) and "Man Ray and Marcel Duchamp Playing Chess" (estimate of 3,000-5,000 EUR). Other remarkable highlights in Villa Grisebach's modern photography section are László Moholy-Nagy's "Superimposition II", a composition with photogram from 1939 (estimate of 10,000 -15,000 EUR) as well as works by among others Ansel Adams, Manuel Alvarez Bravo, Andreas Feininger, F. C. Gundlach, Horst P. Horst, Frank Horvat, Seydou Keïta, Josef Koudelka, Helen Levitt, Alexander Rodchenko, Julius Shulman, Garry Winogrand.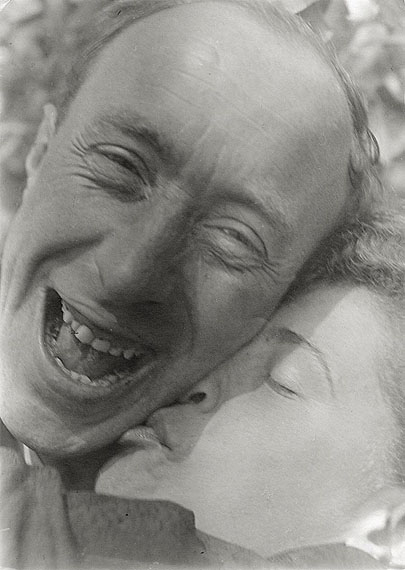 Josef Albers

"DER MUSIKER BRUNO CANARESI, DIE 
SCHAUSPIELERIN SCHIFRA, ASCONA". 1930
(The musician Canaresi, the actress Schifra, Ascona)

Vintage. Gelatin silver print. 8 7/8 x 6 ¼ in.
On the reverse signed in India ink, titled in pencil and inscribed by Albers as well as photographer's stamp.

The top lot in Villa Grisebach's Contemporary photography section is Thomas Struth's "People on Fuxing Dong Lu, Shanghai" (estimate of 18,000-24,000 EUR) followed by Bettina Rheims' famous and controversially discussed portfolio entitled "I.N.R.I." (estimate of 15,000-18,000 EUR) and Axel Hütte's large-format image "Waardenburg" (estimate of 10,000-15,000 EUR). Moreover, works by Nobuyoshi Araki, Guido Argentini, Roger Ballen, Vanessa Beecroft, Andreas Gursky, Eikoh Hosoe, Tiina Itkonen, Steve McCurry, Thomas Ruff, Sebastião Salgado and Miroslav Tichy will be up for auction on June 3rd, 2010.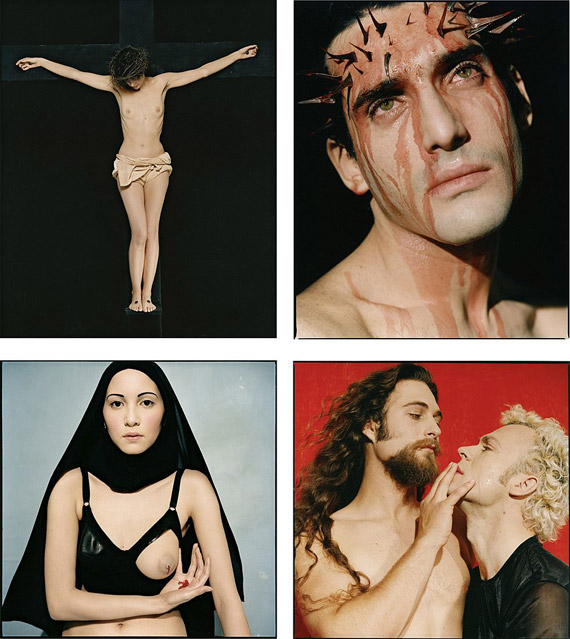 Bettina Rheims

PORTFOLIO I.N.R.I. 1997

13 C-Prints, 1998. Each approx. 11 x 9 resp. 9 x9 in. (14 1/8 x 11 in.).
One of 25 Arabic numbered copies from an edition of 25 + V, 1998