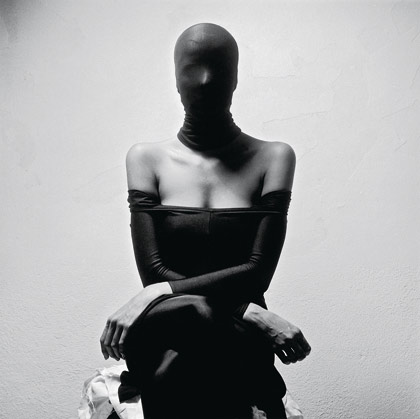 Festivals du 30/3/2010 au 30/5/2010 Terminé


3rd edition of PRAGUE PHOTO fair in Manes Exhibition Hall will present the broadest array of photographers, galleries and art schools in the Central Europe. Visitors will be offered originals created by of almost 200 authors. Portfolios will be presented by Asociation of Photographers of the Czech Republic, Galerie Nostress, Galerie Montanelli, Galerie Millennium, Czech Centre of Photography, The Chemistry Gallery, Galerie Gambit, Galerie 5. patro and others, presented will be also individual photographers, publishing houses, students of photography.

PRAGUE PHOTO inaugurates a regular meeting place for contemporary photography as well as an opportunity to view historic Czech picture making. Among the famous Czech photographers who will be exhibited are Sudek, Funke, Drtikol, Styrsky, Teige and Hackenschmied, as well as contemporary photographers such as Tono Stano, Pavel Banka, Gabina, Jan Saudek and others.

Individual sections, as previously, will focus on individual professional schools that train new generations of photographers. This year there will participate six art schools from all over the Czech and Slovak Republics - the University of J. E. Purkyne in Usti nad Labem, FAMU Prague, Academy of Art and Design Bratislava, University of T. Bata Zlin, University of West Bohemia of Plzen, Michael - school of publicity and design in Prague. This way PRAGUE PHOTO becomes the broadest platform for the young generation of photographers.

The event will, as always, be accompanied by professional lectures, round tables, and autograph sessions.

The major positive change is the integration of the PRAGUE PHOTO fair into the newly established PRAGUE PHOTO FESTIVAL held simultaneously at twelve places in Prague from 30TH March to 10th May 2010. Curators' projects will be seen e.g. in the DOX Centre of Contemporary Art, Rudolfinum Gallery, Museum of Decorative Arts in Prague, Zlatá husa Gallery, Topic Salon, Pecka Gallery, the Old Town Hall, Langhans Gallery and elsewhere.

The PRAGUE PHOTO fair in the Manes hall will launch this major photo event to be followed by subsequent openings in the above mentioned galleries and halls, meeting with artists, guided tours and others.

During the 3rd PRAGUE PHOTO, following the proposal by the honorary jury, the UniCredit Bank Young PRAGUE PHOTO Award will be awarded to a photographer younger then 35.

PRAGUE PHOTO will be held under the auspices of Mr Filip Dvorak, the Mayor of Prague 1 District. The event is supported by the City of Prague.