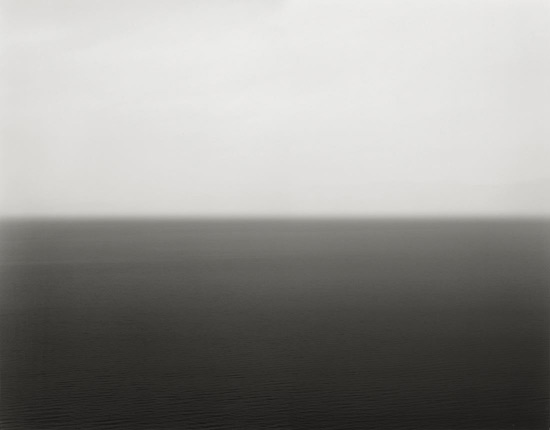 Hiroshi Sugimoto
Ventes du 26/11/2009 au 26/11/2009 Terminé

Villa Grisebach Auktionen Fasanenstraße 25 10719 Berlin Allemagne


Auction No. 168
Modern and Contemporary Photographs
The Cabinet: 25 Years Fotografie Forum Frankfurt

Thursday, November 26th, 2009
3 p.m.
This year's fall auctions at Villa Grisebach Auktionen in Berlin start off on 26 November 2009 with over 180 lots for sale in Modern and Contemporary photography.

After the successful spring sale of photographs of Ludwig Mies van der Rohe's architecture, Grisebach is now proud to present an additional Vintage print of the architect's famous model for a glass skyscraper. The print is dedicated to Peter Behrens and estimated at 18,000-24,000 EUR. Further highlights in the Modern photography section are a later print of the famous motife "The Maypole - Empire State Building" (estimate of 10,000-15,000 EUR) by Edward Steichen as well as works by Diane Arbus, Andreas Feininger, Horst P. Horst, Helen Levitt, Arnold Newman, August Sander, Francesca Woodman among others.
The top lot in the Contemporary photography section is Hiroshi Sugimotos's "Sea of Galilee, Golan" (estimate of 24,000-26,000 EUR) followed by a multi-part photo work by the Austrian artist Friederike Pezold entitled "Mundwerk" (estimate of 12,000-15,000 EUR) and Bettina Rheims' "Elizabeth Berkley" (estimate of 10,000-15,000 EUR). Moreover, works by Nobuyoshi Araki, Peter Beard, Annie Leibovitz, Helmut Newton, Thomas Ruff, Jörg Sasse, Wolfgang Tillmans as well as an unusual portrait of Michael Jackson by Gottfried Helnwein (estimate of 5,000-7,000 EUR) will be put up for auction.
Finally, on the occasion of the twenty-fifth anniversary of the "Fotografie Forum Frankfurt", Villa Grisebach is pleased to offer a selection of fourteen photographs for sale in the section "The Cabinet". The proceeds of this sale will benefit the Fotografie Forum Frankfurt. Among the works for auction is an image by the currently much discussed photographer Erwin Olaf (estimate of 5,000-7,000 EUR) as well as works by René Burri, Elinor Carucci, Imogen Cunningham, Abe Frajndlich, Barbara Klemm, Will McBride, Sarah Moon, Anders Petersen, Martin Parr, Avinash Veeraraghavan, Wolfgang Zurborn.