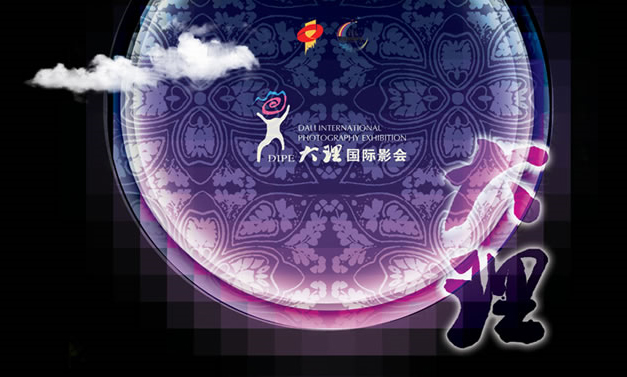 Festivals du 26/7/2009 au 30/9/2009 Terminé

Dali International Photgraphy 53 Cang Shan Road,Dali Xia Guan 671000 Yunnan Chine


Connect through photography
View the images from around the world
Enjoy many selected exciting trips

Trophies will be presented, along with 220,000RMB award.

Dali, a city of culture and literature, is posing for your genius shots.


The Eighth China Photography Art Festival
2009 the First Dali International Photography Exhibition

This is a special year when China is celebrating its 60th birthday, and when photography has been around the world for 170 year. This year is also the one when the Eighth China Photography Art Festival is taking place in Dali where its culture runs deep and its natural beauty is stunning. Dali has been known as the place of 'breeze, blossom, snow and the Moon', and the city where mountain and water competes its beauty. With The Eighth China Photography Art Festival setting up here, Dali is also celebrating the First Dali International Photography Exhibition. The Photography Festival/Exhibition uses photography as the media to reflect the dramatic changes taking place in the past 60 years in China, and to show the hardworking, adventurous spirit that Chinese people share. We hope that through photography, we can show the world a China of development, democracy, and openness, and a Dali of long history, diverse culture and mysterious natural beauty.

Welcome all the Chinese and international photographers to attend the grand meeting celebrated by Chinese photography world!

Name: The Eighth China Photography Art Festival/ 2009 the First Dali International Photography Exhibition
The theme of The Eighth China Photography Art Festival: Ecology•Culture; Prosperity•Harmony
The theme of 2009 the First Dali International Photography Exhibition: Dali—the heaven of photography, the center of innovation, the homeland of spirituality and the paradise of travelling.
Time: August 1st to 5th, 2009
Location: Dali, Yunnan, China
Host: China Federation of Literary and Art Circles
China Photographer Association
Chinese Communist Party Yunnan Provincial Party Committee Propaganda Department
Chinese Communist Party Dali Party Committee
Dali Bai Autonomous Prefecture Government
Yunnan Federation of Literary and Art Circles
China Art Institute (China Non-material Cultural Heritage Conservation Committee)
Yunnan Rural Credit Union
Undertake: Chinese Communist Party Dali Party Committee Propaganda Department
Yunnan Photographer Association
Dali Tourism District Management Committee
Dali Economical Development District Committee
Dali Travel Group
Yunnan Rural Credit Union Dali Office
Media Support
To be invited: Photography, Synthesis, Metropolitan and internet Medias.

Major Events
Exhibitions (Domestic and International photographers and works to be invited)
International Exhibits
American Photographers' Exhibits
French Photographers' Exhibits
<National Geographic> Photographer's Personal Exhibits
Europe TOPS Work Exhibit
World Photography Union Exhibit
France VU Picture Society Exhibit of Selected Works
France Gamma Picture Society Exhibit of Selected Works
African Native Photographers' Exhibit
Korean Photographers' Exhibit
President of Greek Photographer Association's Personal Exhibit
Hong Kong, Macau and Taiwan
<Da Di (The Earth)> Exhibit (Taiwan)
Qiu Liang's Photography Exhibit (Hong Kong)
Li Tianyu <The Mood of Macau> Exhibit (Macau)
Ruan Zhongyi's Photography Exhibit (Taiwan)
Domestic Major Media Photography Exhibit
<China Daily>'s 'Daily life' themed Photography Exhibit
<China National Geographic> Previous Selected Photography Exhibit
< National Pictorial > Previous Selected Yunnan Diversity Themed Photography Exhibit
<Cultural Geography> Contemporary Photography Exhibit
'Yunnan in the Eyes of Famous Photographers' Exhibit
Innovative Visual Union Photography Exhibit
Guest Photographer Exhibit (Tentative)
Wang Jianjun 'China West' Exhibit
Tian Jieyan 'Yunnan Viewed From the Sky' Exhibit
Gao Bing 'The Family of Miao People' Exhibit
Jin Ping 'The Impression of Southwest' Exhibit
Exhibit of 8 Ethnic Minority Photographers' Work
Yu Deshui 'River Breeze' Exhibit
Chen Yunfeng 'The Ancient Pagoda and Bridge of Dali' Exhibit
Theme Exhibits
The 8th Golden Trophy Award Winning Works Exhibit
Golden Trophy Award Review Exhibit
Construction of New Countryside Exhibit
Dutch WPP Chinese Winning Photographers' Exhibit
Snapshots in the Olympics Exhibit
The 22nd Chinese Photography Exhibit Winning Works Exhibit
'Yunnan in the Eyes of Guang Dong Phtographers' Exhibit
Dali 'Breeze, Blossom, Snow and the Moon' Photography Exhibit
Mountain flowers, plants and Wild Animals of Yunnan Photography Exhibit
Voluntary Exhibit
In order to encourage the connection among photographers, photography groups, and associations, members of China Photographer Association, each provincial (city) photographer association, China Art Photography Association, China Reporting Photography Association, China Portrait Photography Association, China Folk Culture Photography Association, as well as professionals and famous amateur photographers are welcome to register for exhibits. The Photography Exhibit committee will go through applications and inform applicants about the decision. Certificates will be granted if applications are accepted Applicants can have their personal exhibits if permissions are granted.
Requirement:
Photography works used in application must be in the size of 8-10 inches, numbered and provided with texts to demonstrate the idea behind the works. Photography works used in the exhibits must be in size of 16-18 inches.
Application Fee: Individual: 200 RMB
Group: 600RMB
Quantity: Individual: No more than 20
Group: No more than 60
Applicants are in charge of all the fees occurred with framing, travelling and lodging.
Deadline: July 10th, 2009. The applications must be received in mail by then.
Photographers are fully responsible for all the legal issues regarding to intellectual property such as copyright, etc...
Forum and Intellectual Exchange
China Golden Trophy Planetary (by Wu Zhiyi, Xu Jingxing, Shi Guangzhi, Hu Jinxi, Li Nan and Xian Yunqiang, etc…)
'Images and Ethnic Culture' High-end Forum (Tentative)
Academic Exchange (in the form of submitting reports, and then editing and publishing)
Themed Photography Slide Shows (hosted in three nights)
Photo Shooting Activities
Many Selected photo shooting trips available
To satisfy the requirement of Chinese and international photographers' the Exhibit Organizing Committee arranged four high-quality and exciting trips, reaching 12 counties within Dali, including Dali, the home of Chinese folk tie dye art; Eryuan, the home of Suona(Chinese trumpet); Nanjian, the home of Dancing Banquet; Midu, the home of China folk opera Huadeng; Jianchuang, the home of extravagant wood encarving art; Weishang, the home of Yi people's Dage(group gathering dancing), and YunLong, the home of ChuiChui Qiang(an ancient opera of Bai people).
All the trips will be organized by professional tour agents from June to August, and accompanied by well trained tour guides and famous photographers from Dali.
A Line: Weishang, Xiangyun, Nanjian, Midu, tours including old town, ancient architectures, the Ancient Tea-horse Route, Taoism Culture, natural beauty and ethnic culture (780RMB/Person, three days and three nights' long)
B Line: Yangbi, Yunlong, Yongping, tours including spectacular natural scenes, old Bai village, ancient bridges and the Ancient Tea-horse Route. (725RMB/Person, three days)
C Line: Eryuan, Jianchuan, Heqing, tours including the Ancient Tea-horse Route, natural beauty around, ethnic culture and historic ruins. (870RMB/Person, three days)
D Line: Binchuan, Dali, tours including Buddhism culture, Bai People's Ben Zhu culture, scenery along Erhai Lake and Cang Shan Mountain, tropical crops and farmlands. (820RMB/person, three days)
The estimated charge includes meals, lodging, transportation, tickets, insurance and services by tour guide and drivers. At least 10 people will be in one group.
Besides Dali, the Organizing Committee also provide tours to Lijiang, Shangri-la, Nujiang, Lincang, Chuxiong, Baoshan(Tengchong), Ruili and Xishuangbanna, etc…
Contact information:
Ms. Wang Fang
Tel: 86-872-2186100
Cell: 86-138-8721-5086
Dali Overseas Travel Corporation
2nd Floor of Qingchun Hai'an, Dali Xiaguan, Yunnan, China

Dali Erhai Lake Opening of Fishing Season
The Photography Art Festival is around the same dates with the Opening of Fishing Season on Erhai Lake. Bai people celebrate this day of every year by worshiping the traditions of fishing, hunting, and dining on fish. Thousands of fishing boats competing with one another on Erhai Lake is quite a spectacular and rare scene to see.
Non-material Cultural Heritage and Folk culture events
During the Photography Art Festival/Exhibit, multiple cultural events will be displaced throughout the time, including Bai people's spiritual ceremony circling around three spiritual figures, Tie dye art, Midu Huadeng opera, Nanjian Dancing Banquet, etc…

Photography Contest
"Dali Charms" Digital Photography Contest
Prizes: Top Place 1person, 100,000RMB+Trophy+Certificate
First Place 1person, 30,000RMB+Trophy+Certificate
Second Place 2 people, 20,000RMB+Trophy+Certificate
Third Place 5 people, 5,000RMB+Trophy+Certificate
Out-standing Award 50 people, 500RMB+Certificate
Judges' Selected award 100 people, 200RMB+ Certificate
*All the award is pre-taxed will be deducted by the host.
Photographers from all over the world are welcome to participate in the contest. The works to be submitted must be shot between May 15th, 2009 and August 3rd, 2009, with a digital camera. It must be of natural scenery, history, culture, city construction and people's daily life in Dali. Please view the 2009 first 'Dali Charms' Photography Contest Announcement. Winning works will help joining in China Photographer Association.

Other Events
Golden Trophy Award/'Dali Charms' Digital Photography Contest Award Ceremony (Live broadcast by YNTV)
Dali Image Museum Grand Opening
China Photographer Association and Media Banquet
Photography equipment and publishes works exhibition
Photography works Auction

Registration
In order to attend the Photography Art Festival/Exhibition, participants are required to register with a charge of 350RMB (300RMB for China Photographer Association members). The fee includes all the exhibits, planetariums, transportation in between the Open Fishing Festival, Exhibit instruction, souvenirs, and five-day insurance covering the your stay at the exhibit. Special discount on lodging and other service in Dali is also offered.
If interested, please register as soon as possible.
To learn more information about the Eighth China Photography Art Festival/ 2009 the First Dali International Photography Exhibition, please go on China Photographer Association website and Dali News website. Itinerary will be arranged by the organizing committee.

Exhibit Organizing Committee Office
No 53 Cang Shan Road, Daili Library, Dali Xiaguan, Yunnan, 671000

Registration, 'Dali Charms' Photography Contest work submitting, and discussion paper submitting contact:
Sun Xinnan, Wang Zhongkuan, and Zhang Junhong
Tel: 86-872-2189161
Email: mldl2009@163.com, mldl2009@126.com
QQ: 937416558
Application forms are available on China Photographer Association website http://www.cpanet.cn/, as well as Dali News website http://www.yndl.gov.cn/. Copies from newspaper media are welcome as well. Calls and emails are welcome.